BJM-Les Ballets Jazz de Montréal Announces a Brand New Creation

VANISHING MÉLODIES – Music by Patrick Watson 

The Premiere takes place November 2nd, 2021 at Théâtre Maisonneuve (Place des Arts) as part of the next season of Danse Danse.

Tickets for the shows on November 2nd – 6th on sale on May 20th at dansedanse.ca.
(Presale for Danse Danse Members May 18-19, 2021)

Watch the entire press conference here
(Montreal, May 18, 2021)- Hot off the immense success of Dance Me, dedicated to the works of Leonard Cohen (which, itself, generated 150,000 tickets sold, 160 performances in 11 countries) director Eric Jean returns to BJM for a new show featuring the music of yet another renowned Montreal composer: VANISHING MÉLODIES – Music by Patrick Watson is a contemporary ballet that finds its roots at the heart of the music of the celebrated musician, composer and performer whose poetic evocation is hailed on all stages of the world.
"With an exciting new season upon us, it is a tremendous pleasure for us to collaborate on this project with such talented designers and artists. We are also very proud to present a work built upon the music of a Montreal singer-songwriter who is renowned both for his musical genius and for his uniqueness."

Marie-Joëlle Tremblay, General Manager of BJM
SYNOPSIS
A woman waits in a bus shelter, alone. The lights of the night are reflected on the wet ground. Sitting on a generic bench, the woman remains motionless. She doesn't know where she is going, or how she got there. Even her breathing seems to have stopped.
In the twilight, bodies come to life. Intertwine. Memory dissolves. In the dead of night, a strange dance begins, between this woman and the ghosts of her past.

VANISHING MÉLODIES is a contemporary ballet immersed in Watson's dreamlike lyrical world and expertly brought to form with the remarkable choreography courtesy of Juliano Nunes (Germany) and Anne Plamondon (Quebec, Canada). 
"The choice of Anne Plamondon and Juliano Nunes as choreographers was extremely deliberate, since it was essential, in my opinion, that the company call on choreographers with strong and daring signature styles, thus allowing the 14 performers of the company to continue to reinvent and surpass themselves."

Eric Jean, creation and stage director
 With this show, consisting of some twenty musical pieces, the two choreographers have combined their talents to create a work in perfect synergy with the music of Patrick Watson. What's more, for the first time in BJM history, an actress (Brigitte Saint-Aubin) will be sharing the stage with the company's fourteen dancers. This exhilarating intersection of dance and theatre, which first began with Dance Me, returns once again with an unforgettable performance pulsing with raw emotion. 
"Celebrating the 50th anniversary of a company like BJM is a tremendous opportunity to remind people of the importance the company has played in the dance world, here and elsewhere. Always innovative and constantly evolving, this company has become an audience favourite, decade after decade, thanks to the power and originality of the works it offers."

Eric Jean, creation and stage director

An exclusive program marking the company's 50th anniversary will soon be unveiled. BJM will thus be able to showcase the work of artists through various artistic events, which will take place both across the city of Montreal and online, allowing the public from all over the world to take part in the celebrations.

NB: Ballets Jazz de Montréal takes the safety and health of artists, staff, and the community very seriously, and adheres to the evolving health instructions put in place by the Government of Quebec as they arise.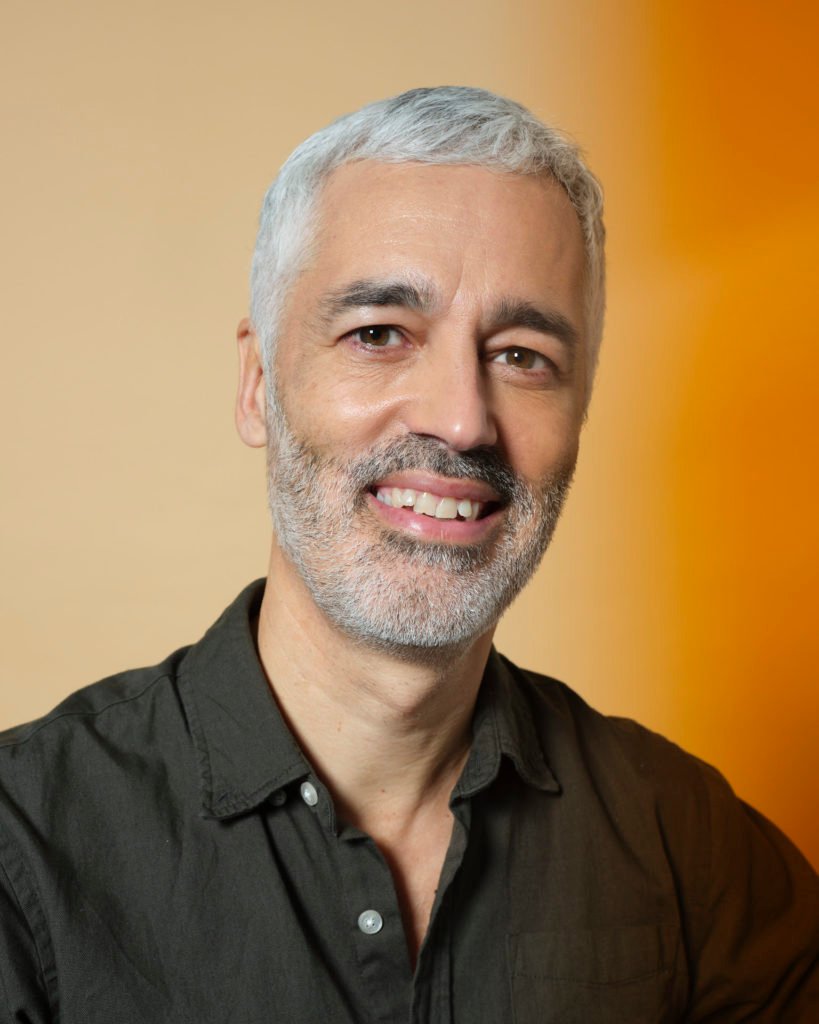 About Eric Jean
A prolific and inventive director, Eric Jean is known and appreciated for his involvement with the next generation, both on an educational and professional level. He held the position of artistic director and general manager of the Théâtre de Quat'Sous from 2004 to 2016. Under his mandate, the theatre saw an architectural revival which won several awards. Eric Jean is currently associated with the artistic direction of the theater company Les 2 Mondes. After having collaborated for the first time with BJM as director and playwright of Leonard Cohen's Dance Me, Eric Jean returned to the company in August 2020 as Creative Director and Director of VANISHING MÉLODIES- Music by Patrick Watson. In the theater world, Eric Jean has made his mark in particular with his method of creation focused on directed improvisations, working in parallel with the author and the scenic environment as a starting point for the construction of his shows.
The most convincing examples of this technique, which the director calls "living writing", are certainly the pieces Hippocampe, co-written with Pascal Brullemans and crowned with the Critics' Prize in 2003, and Chambre (s) co-written with Pascal Chevarie in 2009. Among other significant productions of his career: Foreign Corps / Cuerpos extranos (2005), a show first created in Mexico and then presented in Quebec, written in collaboration with Pascal Brullemans; Opium_37 (2009-2011), written in collaboration with Catherine Léger; S'embrasent, (2009-2017) by Luc Tartar; Testament by Vickie Gendreau (2014); Le Joker (2016), by Larry Tremblay; and Becoming Chelsea by Sébastien Harrisson. Eric Jean is also the director of several short films including Testament, based on the novel by Vickie Gendreau and TOM-15 short films, based on the musical universe of Tom Waits. (photo credit: Jean-François Lemire- Shoot Studio)
---
About Juliano Nunes
Juliano Nunes (b.1990) trained at the Brazilian Dance Conservatory in Rio de Janeiro before furthering his studies at the Mannheim University of Music and Performing Arts in Germany, where he obtained both a Bachelor and Master of Arts.
He later joined the companies of the Royal Ballet of Flanders, Leipzig Opera Ballet, Badisches Staatstheater Karlsruhe and Stuttgart Gauthier Dance. In addition to working with choreographers such as William Forsythe, Christopher Wheeldon, Hans van Manen, Jirí Kylián, Ohad Naharin, Sidi Larbi Cherkaoui, Yuri Grigorovich and Akram Kahn, among others, he has also gone on to receive critical acclaim for his own choreography.
He has created pieces for the Royal Ballet in London, Nederlands Dans Theatre 2, Mariinsky Theatre, Zurich Ballet, Carlos Acosta – Acosta Danza, Pennsylvania Ballet, Atlanta Ballet and Teatro San Carlo. Nunes is also part of the creative team for the new Netflix series, Tiny Pretty Things. (photo credit: Nicha Rodboon)
---
About Anne Plamondon
A choreographer and performer, Anne danced with Les Grands Ballets Canadiens de Montréal, the Nederlands Dans Theater 2 and the Gulbenkian Ballet. She performed in works by over 30 renowned choreographers including Jirí Kylián, Ohad Naharin, Angelin Preljocaj, Marie Chouinard and Marcos Morau. Between 2002 and 2015, she becomes the emblem of the RUBBERBANDance group, first as a dancer, then as its co-artistic director.
Alongside choreographer Victor Quijada, she participates in the creation of ten works for the stage and is instrumental in the formulation of the RUBBERBAND method, which she now teaches throughout the world.
From 2007 to 2011, Anne collaborates with choreographer Crystal Pite and takes part in the creation of the successful pieces Lost Action and The You Show. In collaboration with director Micah Meisner, she choreographs and performs solo in Red Shoes, winning a Golden Sheaf Award at the Yorkton Film Festival in 2010. Anne makes her debut as a choreographer with the solos The Same Eyes as Yours (2012) and Night Mechanics (2017), both undertaken in collaboration with theatre director Marie Brassard.
Artist in residence at the Fall for Dance North festival in Toronto in 2018-19, she creates Counter Cantor, in collaboration with Emma Portner, as well as Fiddle Embrace, a piece for 18 students of the Ryerson School of Performance. In 2020, Alberta Ballet commissions Yearn to Make a Difference, a piece for twelve dancers, while the tour of her duet Only You, performed by herself and James Gregg and originally premiered with Danse Danse, is postponed to 2022 in the wake of the pandemic. Since 2019, Anne acts as associate curator for dance at the Domaine Forget International Music and Dance Academy. (photo credit: Michael Slobodian)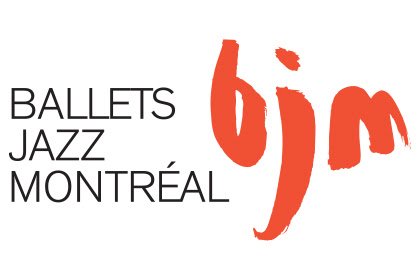 About BJM – Ballets Jazz de Montréal
Ballets Jazz de Montréal is an international repertory company that has evolved with unbridled energy and spirit since its birth in 1972. Boasting a team of world-class dancers, BJM works with some of the most exciting names in the world of dance and contemporary ballet – all while staying true to its DNA. BJM is a leading ambassador of Quebec dance across the globe, and famous for making its uniquely explosive artistry and flawless execution accessible to all. Since its creation, the company has presented more than 600 shows in 68 countries, to an audience of nearly 3 million spectators. During the 2021-2022 season, BJM will celebrate 50 years of history, tours, encounters and emotions. More information at bjmdanse.ca