Montreal is full of great artists ranging from comedians, actors, improvisers, musicians, bands and cultural producers.  Being apart of the mob means getting promoted by the mob.  We're creating a network of artists to help promote them through the Mob's Press and to help each other cross promote your talents.
Building your audience is key so why not start with an audience catered to your passions and projects! Join the Mob!
If you want to be featured on our artists page, please contact us for more information.
---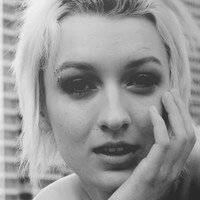 DJ Maclean
Maclean Rouble age 22 started, DJing in January 2014 and has been playing live regularly ever since. She played at Circus in April 2014 and attracted a lot of attention from the Circus residents, bookers, and label owners. Specializing in trance but well-versed in house and EDM/club music.
[facebook url="https://www.facebook.com/maclean.rouble"]
Cloudcasts by the_maclean on Mixcloud
---
TTT (Trust  The Team)
Liam, Fruits and ST, three talented music producers and rappers
---