Happy New Year's from the Mob
It's a new year. Another chance for us to accomplish great things and succeed at our goals. What are your new year's resolutions or have you decided to stop lying to yourself and make realistic goals such as finalizing your divorce? Ok maybe that's just me. This year, I have some plans to expand to Toronto and introduce how I'm going to take over the world, one city at a time. (cue Pinky and the Brain music)
I've set some expectations for the mob in 2016! I want to help the artists we promote but also give back to our bloggers and photographers who have made it possible to cover and promote shows all over town. My goal has always been to create a fun and professional outlet to let people, like myself, express themselves doing what they love and are passionate about.
I have always loved the arts and the way it makes you feel when you release yourself and let out your emotions. For years, I've ignored my creative side and since I've discovered blogging, social media and exercised my entrepreneur skills, it has come back with a vengeance.
Since I started, I have been welcomed into a world of creative, funny, brilliant people who are just like me. I've met some of my favorite comedians, seen some touching and moving shows, learned crucial media lessons and have cemented the reason why I started this thing in the first place.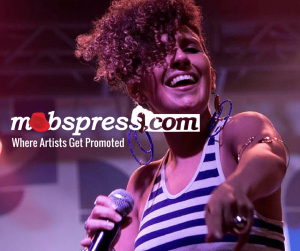 Introducing the Mob's Press.  We want to bring the same local coverage for artists to all cities overflowing with arts, comedy and culture while compensating our writers and photographers for their work and contributions to the mob. Creating jobs in the arts and culture industry is the goal of the Mob's Press.
We'll be focusing more on the artists and their craft, not just the shows and events. We'll be doing more outdoor festival coverage and bringing you content from those events you may not see on the six o'clock news. We'll be more active on social media and engaging our audience with contests and our mob nomenclature.
So I'm looking for writers, bloggers, content creators, photographers and vloggers in Montreal and Toronto to join the mob and be apart of the familia! Please read more to find out how to sign up.
I'm super excited to expand the mob to Toronto this year and really start making a buzz. 2016 is going to be the year of the mob. Please sign up to the Mob's Press mailing list and show your support.
[yikes-mailchimp form="4″]