Just For Laughs 2013 is (almost) heeeeere!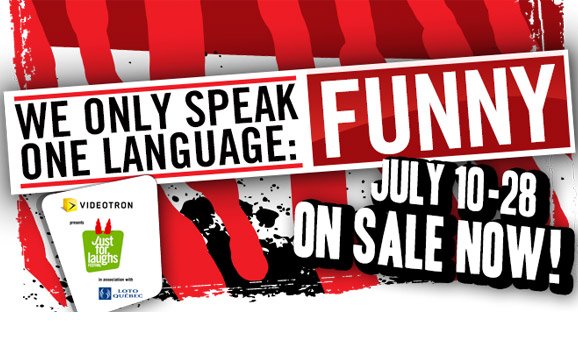 Guys, I don't know if you're as excited as I am but this year's Just for Laughs lineup is EPIC! I'm drooling at the thought of all the delicious ear candy thats going to invade Montreal next month.
Here are some peeps I'm looking forward to seeing:
Tig Notaro
23- 27 July
If you don't know who she is where the eff have you been? Check her out on Conan or listen to the hilarious podcast Professor Blastoff.
More info here.
---
Maria Bamford
18-21 July
She was the first female comic to have two half-hour Comedy Central Presents specials and starred alongside Patton Oswalt, Zach Galifiankis and Brian Posehn in the film and Comedy Central series The Comedians of Comedy.
More info here.
---
Todd Glass
22-27 July
Witness the witticisms of this notoriously sharp-edged comedian during his solo stint at the Mainline Theatre, July 22-27.
More info here.
---
DeAnne Smith
22-24 July
Representing Montreal DeAnne hosts, Montreal's own Miss Sugarpuss brings the burlesque, and some of the festival's hottest acts feature.
More info here.
---
Amy Schumer
24 July
One night only! One of the brightest stars in comedy today, Amy Schumer is a 'must-see' at this year's festival.
More info here.
---
Nick Kroll
26 July
It's been a HUGE year for Nick Kroll. Creator and star of the wildly successful Kroll Show, he has become one of the most sought-after comedians of 2013.
More info here.
---
This is just the beginning people! Visit Just for Laughs for more information.