Kick Ash is back, baby!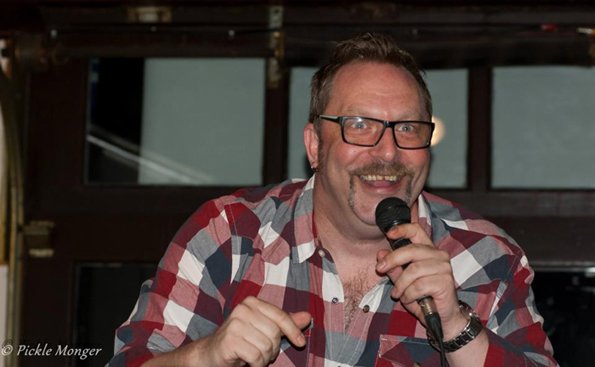 Tuesday night saw the return of Paul Ash's show Kick Ash in the all "new" venue of The Liquid Lounge on Sherbrooke West. I'd never been to a Kick Ash show but I had heard about it and what had happened to Paul and the show in the previous location (for more information about that check out Paul's story).  I could sense the excitement brewing around the show in the days leading up to it.
Much to my delight, as I walked into the dingy but friendly bar, it felt like a gathering of the who's who of local comedy. Comedians filled the bar with friendly banter and laughs and it felt exciting to be a part of it.
After waiting until the end of the Habs vs Ottawa game we were ready for some much needed comedy. Veteran comedian and close friend of Paul's, Dan Derkson, kicked off the show as host and welcomed the supportive crowd. He began with a summary of the life of Kick Ash and its previous venues before going into his set.
The line-up was great and the audience was bombarded with one engaging comedian after another. I'd love to talk about everyone's set in-depth because I think it was a really successful night but I'm going to focus on a few to sum up the evening.
The very affable, Chris Sandiford, started the night with his big grin and casual tone. The audience responded affectionately prompting him to say "you guys like everything". After bits about his teenage aspirations for losing his virginity and dreams of retirement we barrelled through a night of hilarious laughs and great audience energy.
Topics covered varied from public toilet emergencies (Molly Brisebois), the clever history of Vancouver and its pan-sexual-open relationships (Scott Carter), anti-virus protection, or rather, lack there of for Nashville's Charles Ives, working out for vanity's sake (Mo Arora), the beauty of a bilingual city and the hilarious situations that ensue (Emma Wilkie), and if Earth could "talk" (Matt Shury).
One of my favourites of the evening was John St. Godard. With his quick quips reassuring us of our loss to Ottawa that night not being as bad as actually living in Ottawa and the comparisons between the French and Mexican Rivieras.
Lowdown Comedy producer, Darren Henwood, kept us laughing at a description of when a hook up and perverse neighbours mix, the mind-boggling idea of prolonging your life when you're 100 years old and how it makes more sense to prolong your 20s or 30s.
After a very warm welcome by host Dan Derkson, the godfather of Kick Ash, Paul Ash took the stage to close the show. He enlightened us on comedy and its similarities to taking mushrooms, why he doesn't give up his seat on the bus for just anybody, technology battles between Iron Man and Batman, and how comedy saved the life of a teenage boy.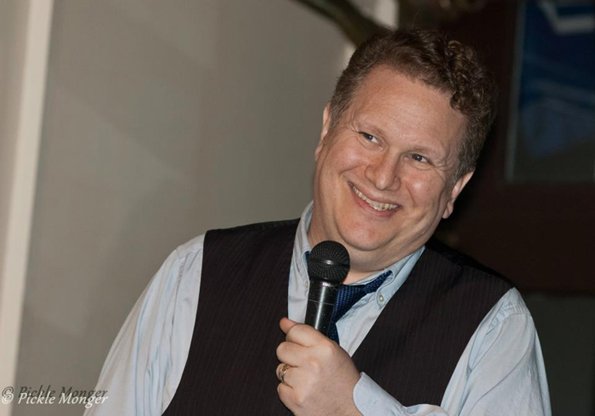 All in all, the night definitely lived up to my expectations. I was glad to finally see the infamous Kick Ash comedy show. In answer to Dan's question "Are you coming back?". Yes, yes I am.
Photography by Vadim Gran www.picklemonger.com