MOBTREAL EXCLUSIVE!
"How did a virtually unknown British comedian James Mullinger (who is headlining at Montreal's Comedyworks this weekend) outsell Jerry Seinfeld and Guns N Roses at a stadium arena in New Brunswick? He tells us in his own words…"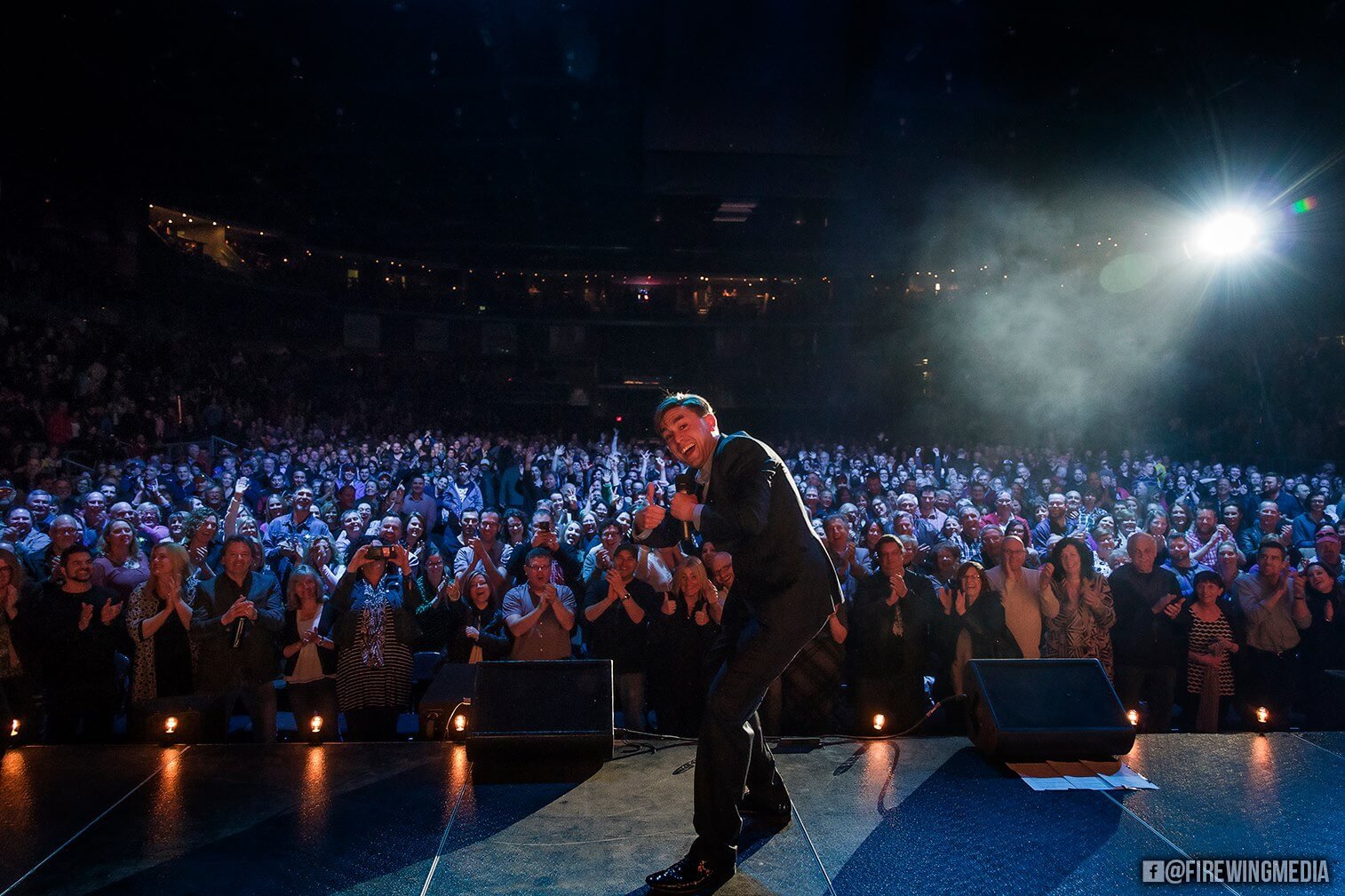 As some of you will know I moved from London, England to Saint John, New Brunswick two years ago. It was a move motivated by the desire for a better life, a quieter life and a happier life for myself and my family. It was certainly not a career move and many people in Canada had warned me that my comedy career would flounder in the Maritimes. Thankfully they turned out to be wrong and even though the huge life change was driven by quality of life, it actually turned out to be something of a career move with things really taking off for me in New Brunswick. I have written at length about this for Mobtreal before (Link: http://mobtreal.com/guest-blogger-james-mullinger/).
Many things happened in my first year living here, but the most unexpected was that a big budget British film was made about my life with James Buckley from The Inbetweeners playing me and comedians such as Mike Ward, Derek Seguin, Jimmy Carr, Mike Wilmot, Pete Zedlacher, Gina Yashere and many more playing themselves. You can read the full story of how this happened here: http://mobtreal.com/the-inside-story-of-james-mullingers-movie-about-his-life/
None of this however prepared me for what happened last month. Somehow I sold out Harbour Station stadium arena in Saint John, the biggest venue in the province. Two years ago when I moved here, I was told I wouldn't get any work as a comedian and last month I sold more tickets than Guns N Roses, Iron Maiden, Jeff Dunham, Def Leppard and Alice Cooper when they played the same venue.
How did a completely unknown jobbing comedian do this? Simple. Hard work and the support of the lovely people in a small city. This wasn't a victory for me, although it is very lovely. It is a victory for Saint John. And for self-employed people and comedians everywhere trying to make a go of it.

London ate me alive. Saint John brought me back to life. Small cities will do that. I had no big plan coming here. I had no big team behind me. I had no Canadian TV credits or festival credits. I had nothing except some jokes and a work ethic. I just came here, took every gig I could (whether they were in a basement or a vineyard or a mop closet), did good work, people liked what I did and they came out in their thousands to support. It's that simple. And anyone could do this. I am not special in any way.
I did not spend a cent on publicity or advertising. There was no grand plan behind this. I am not a good businessman. I simply went out and did shows, told jokes audiences liked and people responded to them and spoke with their feet and wallets by coming out in their thousands to see the big show.
I keep being asked how I did it, which I kind of find an odd question. I did it by putting on a show that people wanted to see. You cannot trick people in to seeing a show they don't want to see with marketing genius. No amount of advertising dollars will bring you 5000 people nor buy you two standing ovations.
My hero (and my all time favourite stand up comedian) Jerry Seinfeld previously held the comedy record for ticket sales at this venue. Somehow I broke it. This wouldn't be possible in a big city but in a small city in New Brunswick it is. That's why I live here. And it's why I will never live anywhere else. Hard work and being good at what you do pays off here.

Curious to see what brought 5% of the entire population of a city to see an unknown comedian with no Canadian TV credits? Well come to Comedyworks this weekend and we will have some fun. The venue might not be as big as Harbour Station but the love and passion I put in to the show will be.
James Mullinger is headlining Comedyworks from June 2nd to the 5th with a superb supporting line up featuring Shawn Stenhouse, Geoffrey Applebaum, Natalie Willett, Derek Seguin and MC Darren Henwood. Book here: http://www.comedyworksmtl.ca/shows/james-mullinger-returns