Opening night @JARDINS GAMELIN
As summer knocks on our door, here I was sitting at Jardins Gamelin awaiting to discover La Fanfare Jarry, Titelaine, and The Brooks.
The music was perfect for the mood, from the DJ to the performers and you could tell just by looking around that everyone was having a great time. We noticed some were dancing while the crowd kept growing throughout the night. Jardins Gamelins is a must if you pass by this area.
In case you didn't know, Jardins Gamelin is an outdoor space where you can go to relax and enjoy a free show, visual arts and so much more. Yesterday at their opening night, I had the chance to relax while listening to great artists from Montreal. If you missed all the fun, the good news is that the space is open and available to you until October 2. Make sure to pass by to enjoy their free program, which could be during your lunch, after a long day at work, or on a sunny weekend.
If you get hungry rest assured that you will be taken care of by their casse-croute ($) offering various meal options and they also have a bar to fill your thirst.
Another great thing about this space is that you can play their giant games available.
Schedule of the giant games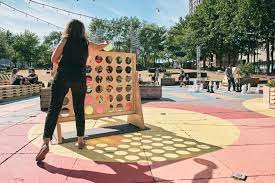 Chess: at all times.
Power 4: at all times.
Jenga: at all times.
Ping Pong, table football and pockets are available at all times at Les Jardins Gamelin.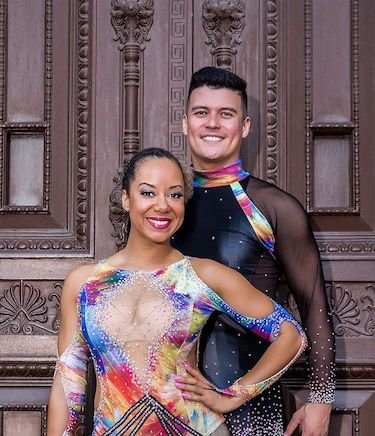 —————————————
Make sure not to miss their next event: Soirées Salsafolie
Saturday 28th May
From 7 pm to 11 pm
Corinne and Victor are Canadian salsa, Bachata and Hustle champions who have been dancing professionally since 2003 and are very involved in the dance community. They pass on to their students all the knowledge and experience they have gained over their 10+ years of attending Latin dance competitions. Now it's your turn!
Check out our instagram page (@Mobtreal) to see what you missed last night. If you want to make a visit and enjoy it too, click here to see this summer's program.