The QDF has a lot in store this summer
Tuesday night, the Fringe After Dark shows kept going with the Quebec Drama Federation Théâtre Calendar Summer Launch at Théâtre St-Catherine. Some of them are apart of the Fringe, others not, but they all have one thing in common and that is the level of talent each show has to offer.
Since 1972, the Quebec Drama Federation has supported English-language companies, artists and their artistic expressions in Quebec. This is their 16th launch and here is what's in store for you.
IN MEMORIAM: The Wake of Cheddar Fandango – Sermo Scomber Theatre
The Quitter – FRINGE Festival
My BIG GAY Italian Wedding – Village Scene Productions
Mistakes Were Made – Brave New Productions
LOTUS – Hopegrown Productions
Glory Dazed – The Waterworks Company
Whose F*** Is It Anyways? – Plaid Thursday Productions
STRAPLESS – Strapless Comedy
Brighella – Collective Productions
Julius Ceasar – Montreal Shakespeare Theatre Company
Doctor Faustus – Chocolate Moose Theatre Company
David – Le Theatre Ma Muse
Le Divan – Les Productions Lounge
Soul Doctor: Journey of a Rock Star Rabbi – The Dora Wasserman Yiddish Theatre
Ocean Opera – AhLala Productions
UNRETWEETABLE – Middle Class Comedy
Chamber Music – We Are One
Ideal Eyes Me – Daphne Lorian,
Danger Unit – Jeff Gandell
So where do you start right? What do I choose to go see? Well, here are a few of my choices.
One show that really stayed with me is STRAPLESS. A sketch comedy troupe of 4 sassy, sexy and smart ladies from Vancouver. The video promo they did was fantastic. Dedicated artists is what I like to see.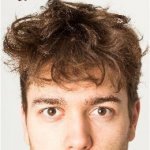 Another one that peaked my interest was Whose F*** Is It Anyways? from Plaid Theatre Productions. The classic "Whose Line Is It Anyways" with a Montreal twist. I especially love the French Game. That will be a night full of laughs. Looking forward to that!
Moving on to dance and light show from Ocean Opera. Nothing is more powerful than the sound of music and being able to express it through dance. the combination can be deadly to your soul (in a good way) making you feel things you never thought you could. Being able to stop for a moment and breath in that talent is priceless. I intend to do so.
LOTUS definitely left me wanting more. Something I never experienced as a teenager, but is a reality today, is that social media is everywhere and what you put out there cannot be undone. What happens when someone posts a gruesome photo on your Facebook page? That's what I want to find out!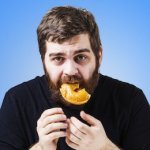 Al LaFrance is an artist I want to get to know more. The Quitter sounds like the perfect show to do so. He talks about giving up and messing up, something we all can relate to.
Danger Unit by Jeff Gandell. Yes! Finally I get to see it! Watching a one man show is invigorating and life altering. For me at least. Listening to someone pour their talent and soul out on stage by themselves and usually without many props, is not an easy feat. I look forward to it.
There are so many shows going on right now, it's like my brain is gonna blow with entertainment! Totally loving it! Well I'm off to Cabaret Mile End for the Fringe Park Launch that got moved due to the weather. Music, drinks and fun for all!
Keep up with the Fringe and all the news with #fringebuzz and I'll see you around.
Jo