Regarding Radio
In this world full of podcasts, where do you start? Most popular? The best time for content? Do I check out locally? More underground? (Is there even such a thing as underground podcasts?) We're currently building a list of radio shows and podcasts starting from locally known comics like Joey Elias on CJAD  all the way to ones we like the most. You can say "Mobsters Choice" please. That content will be coming in the next week and will always be on the look for more.
Last year, I was approached with a project. A podcast. Now in my mind, the world does not need another useless podcast. There's so many out there and not to say that they aren't good but who has the time to check them all out on a regular basis? Does anyone even care? I was very hesitant to go forward, but my teams enthusiasm and drive made me push through my doubts and fears. I became a member of The Radio Station.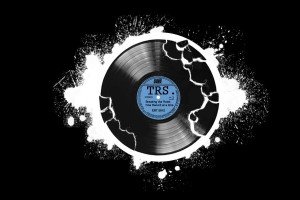 The Radio Station is internet radio like you've never heard before! They have a great following an like the mob, they cover Montreal events. From sports and hobbies to science and music, you can find it all. And that's where you'll find the newest vibe to hit the net.
Katelynd Kuhar, Reese Turner, Simon ST and myself talk about Montreal's comedy scene as well as the colorful hip hop vibes our city has to offer. Throw in some fake products, random rants and sweet sounds and you got yourself: Re: Radio
Listen to the first episode right now!
Just finished recording episode 2 with Morgan O'Shea and Craig Thorn from the Movement Fam. Listen in next Wednesday, March 27th, to find out how to win a cool prize from our sponsors Utopia and tickets to The Quinny and Scratchy Show!
Here's  a podcast one I fully support and suggest you check out. Laughmatic was created by local comics Mo Arora and Jeremy Dobski. Like Re:Radio, they focus on hip hop and comedy. Listen in every week as they sit down and chat wherever they  happen to be. They have comedians such as Mike Wilmot, Rory Scovel, Ali Hassan, Henry Phillips and more.
Don't forget to check out our Radio and Podcast page regularly to see what other local or fun pods you can listen to.