The Montreal Sketch Comedy Festival is back!
Back for it's 6th annual festival,
Montreal's Sketch Comedy
scene is nothing to frown about. As with stand-up, we have tons of talented performers here and you get to see the best from here, New York, Toronto and Ottawa for 7 days! Finally me and the Tu can take a bite out of sketch comedy!
So who are the players, what's the schedule? Here's the line-up: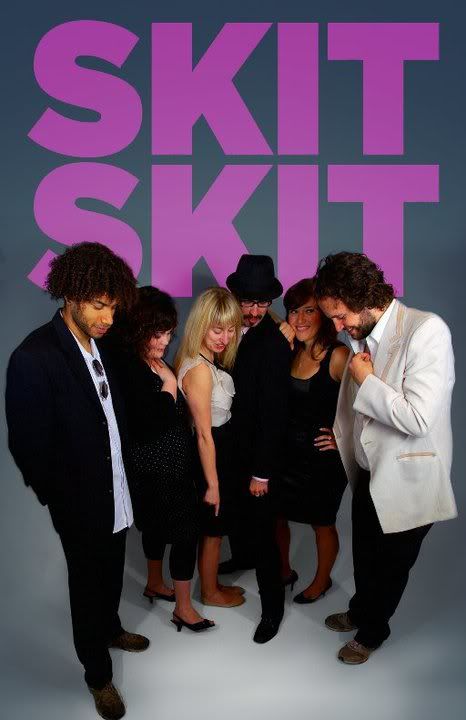 Monday May 16th
Hosted by
Morgan O'Shea
Wyld Stallyns (Montreal)
Vest of Friends (Toronto)
Match Made in Hell (Montreal – Host troupe)
Tuesday May 17th
hosted by Pénélope Desjardins and Moonshits McGee
A girl named Jesus (Montreal)
Jake Freakin Smith + Conor Oneil (Montreal)
The Flipside (Montreal)
Wednesday May 18th
Skit Skit (Saskatoon)
Trio of One (Toronto)
Les Guerriers de Montréal (Beauce)
Thursday May 19th (8 PM)
Hosted by
Eman
Grade Eight Dance (Toronto)
Shoeless (Toronto)
Elephant Empire (Toronto)
Jeudi Night Film Screening (10:30 PM)
The troupes' shorts are exposed on a big screen.
Friday May 20th(8 PM)
Hosted by
Eric Andrews
Lusty Mannequins (Toronto)
City Hall (New York)
Ladystache (Toronto)
10:30 PM
Touch My Stereotype
Other Troupes TBA
Saturday May 21st(8 PM)
Chris and Paul (New York)
Statutory Jape (Toronto)
Skit Skit (Saskatoon)
City Hall (New York)
10:30 PM
MATCH MADE IN HELL presents
Best of the fest aka Bag O' Beer
Late Night Comedy
Troupes TBA
Summer is here and festivals are making their way to Montreal! Hold onto your hats boys and girls. It's gonna be a full solstice!
Take it easy, Jo