Elephant Stone to play the Fairmount Theatre on December 16th
Indie Montreal's concert promoter IMTL Concerts is excited to announce that Elephant Stone will be playing a show on Saturday, December 16th at the Fairmount Theater with Julie Doiron's new project Julie and the Wrong Guys opening. The show is presented in collaboration with Evenko, Greenland and CHOM 97.7 FM. After having toured their latest album extensively in North America and Europe, Elephant Stone is back to play one last Montreal show before getting back in the studio to record their next album. 

Released in 2009 on Dhir's own Elephants on Parade label, Elephant Stone's debut album, The Seven Seas, was nominated for the 2009 Polaris Music Prize. The album was produced by The Besnard Lakes'Jace Lasek (Patrick Watson, The Barr Brothers, Suuns, Wolf Parade), and introduced the band's innovative blend of rock 'n' roll, Hindustani classical music, and infectious pop. Frontman Rishi Dhir has also collaborated with indie rock icons (Beck), legendary cult bands (The Brian Jonestown Massacre), and contemporary psych titans (The Black Angels and The Horrors).
In 2013, the band released their second full-length LP, Elephant Stone. The album received critical acclaim from NPR, Brooklyn Vegan, Consequence of Sound, among other important media outlets. The Three Poisons was released in 2014. and proved itself to the band's heaviest, grooviest, and most ambitious record to date, yielding their two biggest hits: "Knock You from Yr Mountain" and "Child of Nature (Om Namah Shivaya)." In 2016, Elephant Stone released Ship of Fools (Burger Records) which also received critical acclaim from the likes of Rolling Stone France and The Toronto Star, while Exclaimdubbed the band the "Crown jewels of Montreal psych rock".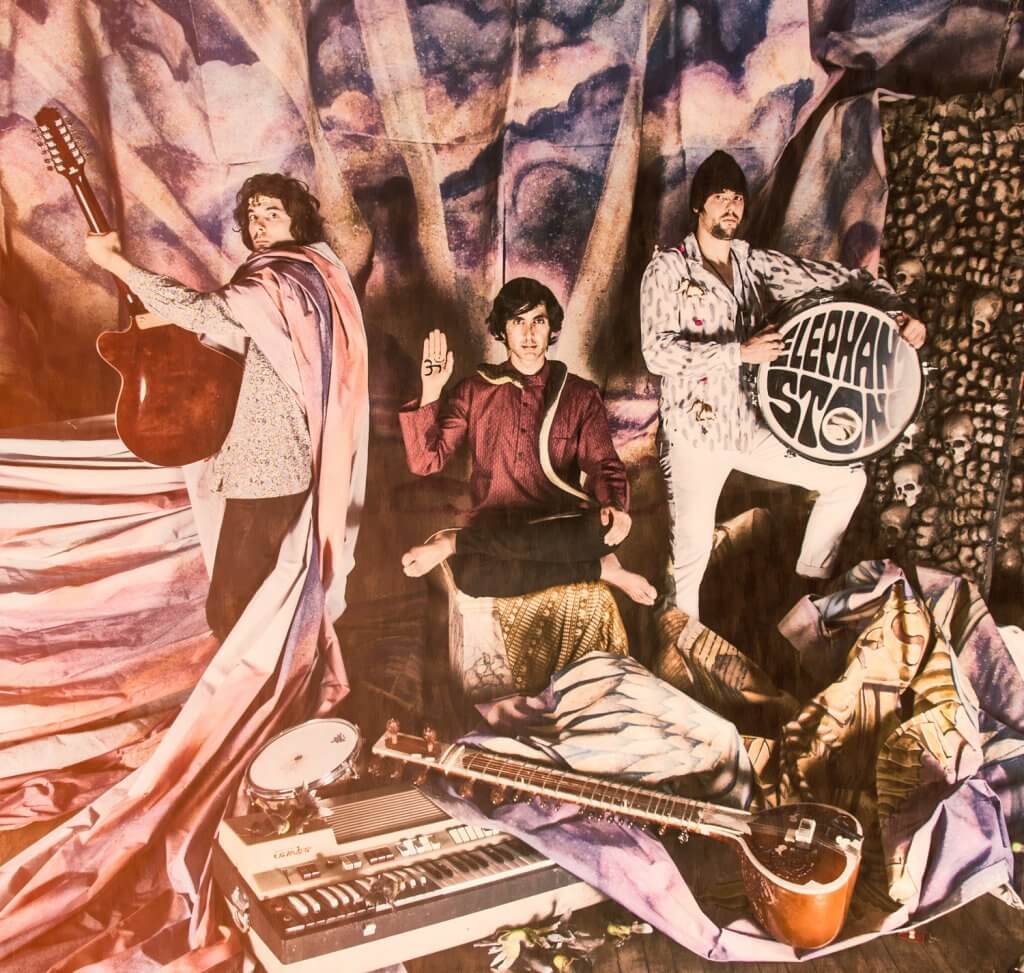 After the release of Ship of Fools, the band has embarked on an extensive international tour across multiple continents, playing venues everywhere from LA to Germany to Yellowknife. Now they're back on familiar territory, with dates across Canada and the U.S. including one to finish off their tour at the Fairmount Theatre in Montreal on December 16th. 
Concert Dates
Saturday, December 16th, 2017
Fairmount Theater | 5240 Parc Ave
Doors at 7:00 p.m.  |  Show at 8:00 p.m.
More info here
Buy tickets here