Les Nuits du Fringe
Le Fringe commence lundi prochain et Mobtréal est excité! Nous sommes en charge de couvrir les spectacles Les Nuits du Fringe. Alors de quoi cela consiste? Une variété de sujet. L'humour, du théâtre, burlesque, radio, dance… Tu y trouvera ton goût certain.
Voici une liste avec toute les informations nécessaire: Nom, sujet, date, heure et lien pour acheter les billets.  Aussi il ne reste qu'une journée pour gagner un SUPERPASS pour voir tout les shows du FRINGE! Dépécher vous!
FRINGE-FOR-ALL Lancement du festival
Variété/Variety
02 LUN/MON
19:00-23:00
Bilingue
Gratuit/Free
Café Campus (57 Prince Arthur E.)
#FRINGEmtl kicks off with rapid-fire two minute teasers presented by nearly every company performing at the festival. Get a taste of what's to come!
Votre #FRINGEmtl démarre avec un avant-goût de presque tous les spectacles du festival. Les artistes vous offriront en rafale un amuse-bouche de deux minutes de leur spectacle. Un aperçu incontournable du festival à venir !
@FRINGEmtl / #FFAll /
---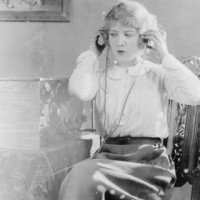 OLD TIME RADIO THEATRE
Live Broadcast
03 MAR/TUE
20:00-21:00
English
$6 (+$2 tx & svc)
MainLine Theatre (3997 St-Laurent)
Relive the magic of the golden age of radio and join us in our live studio audience as we present thrills, adventure, and suspense, and bring old time radio to life.
Revivez la magie de l'âge d'or de la radio avec nous dans le studio. Nous allons présenter l'aventure, et de suspense, et les plus beaux souvenirs de radio.
@nomoreradio / #OTRmtl  / www.nomoreradio.com
---
MARATHON by TJ DAWE
Solo theatre
04 MER/WED
20:00-21:00
English
$10 (+$2 tx & svc)
MainLine Theatre (3997 St-Laurent)
Catch Fringe legend TJ Dawe's first performance in Montreal since 2008. A high speed monologue about endurance. And failure.
"A master monologuist" – Toronto Star
Attrapez la légende du Fringe, TJ Dawe, pour sa première performance à Montréal depuis 2008. Un monologue à toute vitesse sur l'endurance. Et sur le fracas.
"Un maître du monologue" – Toronto Star
---
STRIP SPELLING BEE (18+)
Spelling bee
04 MER/WED
21:00-00:30
English
$10 (+$2 tx & svc)
MainLine Theatre (3997 St-Laurent)
Instead of strip poker, it's a smart and sexy spelling bee – 10 contestants compete in front of a live audience of enthusiastic hooters and hollerers!
Au lieu du strip poker, c'est un concours d'épellation sexy : 10 participants s'affrontent devant un public survolté !
www.janesheisaclerk.blogspot.ca
---
ACME BURLESQUE
Burlesque(18+)
05 JEU/THU
21:00-23:00
Bilingue
$13 (+$2 tx & svc)
MainLine Theatre (3997 St-Laurent)
For the third year running, ACME brings you the finest Burlesque and the hottest Jazz. A live music burlesque event not to be missed.
Pour la troisième année consécutive, ACME vous apporte le meilleur de Burlesque et jazz. Un événement de la musique live burlesque à ne pas manquer.
@acmeburlesque / #acmeburlesque
---
Galerie FRINGE
Arts visuels/Visual art
06 VEN/FRI
18:00-20:00
Bilingue
Gratuit/Free
MAI (3680 Jeanne-Mance)
Galerie FRINGE is back!! FRINGE rules applied to the visual arts. Everything included, nothing excluded. 30+ artists.
Galerie FRINGE est de retour ! L'art visuel d'après le mandat du FRINGE. Tout inclus, rien d'exclus. Plus de 30 artistes.
---
FRINGE FAKE PROM (18+)
Dance & date night
06 VEN/FRI
21:00-03:00
Bilingue
$10 (+$2 tx & svc)
MainLine Theatre (3997 St-Laurent)
This is the prom you always wanted! Come in your finery and dance like fools! Cheesy photobooth! Blood-soaked Carrie! Vote for Prom Kink and Queer! Balloon archway!
C'est le bal de finissants dont vous avez toujours rêvé ! Costumez-vous pour notre photobooth ! Votez pour notre Prom Kink & Queer ! Allée de ballons et projections de films de graduation!
#fringeprom  / www.janesheisaclerk.blogspot.ca
---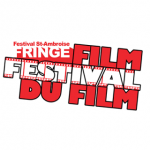 FRINGE Film Fest / Festival du film du FRINGE (18+)
Film shorts
07 SAM/SAT
19:00-21:00
Bilingue
$5 (+$2 tx & svc)
MainLine Theatre (3997 St-Laurent)
The official event for filmmakers and film lovers! Watch over 30 films all filmed on a cell phone and all exactly two minutes long!
Filmmakers: check our site on how to submit!
L'événement à ne pas manquer pour les réalisateurs et amateurs de films! Plus de 30 vidéos, prises avec des cellulaires, qui durent
exactement deux minutes! Aux réalisateurs intéressés: consultez notre site web pour la méthode à suivre pour participer!
@fringefilmfest / #fringefilmfest 
---
The Alcoholic Cinema: Space Jam vs. Jumanji (18+)
Film & games
07 SAM/SAT
21:00-23:30
English
$6 (+$2 tx & svc)
MainLine Theatre (3997 St-Laurent)
Bloody Underrated's flagship cinematic drinking show is back! Awesome movies + Drinking games = drunken awesomeness. Will it be Jumanji or Space Jam? Vote on Facebook!
Jumanji ou Space Jam ? Vous choisissez le film, on invente un jeu à boire. Trouvez-nous sur Facebook pour votez !
@blunderrated / #AlcoholicCinema 
---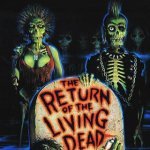 Grindhouse Crew presents RETURN OF THE LIVING DEAD
Film & music
08 DIM/SUN
18:00-23:00
English
$5 (+$2 tx & svc)
Terrasse St-Ambroise (5080 St-Ambroise)
Zombie punk classic (Return of the Living Dead 1985) under the stars. From 6pm at Terrasse St-Ambroise: an improv performance, a kick- ass rockabilly band, make-up, and games.
Film zombie-punk (Return of the Living Dead) sous les étoiles. À partir de 18h à la Terrasse St-Ambroise: de l'impro, un band rockabilly qui torche, du maquillage et des jeux.
---
ELAN Schmoozer and Minute Market
Networking (18+)
09 LUN/MON
18:00-20:00
Bilingue
Gratuit/Free
MainLine Theatre (3997 St-Laurent)
A free and fun way to meet fellow arts lovers and FRINGE fanatics. Hear about some of the best FRINGE shows on offer and maybe even win a prize at the Minute Market!
Profitez de cette occasion pour retrouver vos amis artistes ou fanatiques du FRINGE et peut-être même gagner des prix lors de notre Marché minute!
www.june2014schmoozer.eventbrite.ca
---
THERE'S SOMETHING FUNNY GOING ON…
Comedy (18+)
09 LUN/MON
20:30-22:30
English
PWYC
Blue Dog Motel (3958 St-Laurent)
Mondays, check out Montreal's talented comedic community in a casual setting. Show features a different host every week and 5-7 amazing comics at the very low cost of PWYC.
Lundis, joignez-vous à la communauté de comédiens talentueux de Montréal, dans un format désinvolte. Nouveaux animateurs chaque semaines et 5-7 humouristes au plus bas prix.
---
QDF SUMMER CALENDAR LAUNCH
Theatre previews (18+)
10 MAR/TUE
19:00-21:30
Bilingue
Gratuit/Free
Théâtre Ste. Catherine (264 Ste. Catherine E.)
Join the QDF at Theatre Ste. Catherine for a preview of Montreal's sweet summer theatre scene. Complimentary beer and refreshments!
Doors open at 6:30pm. Admission is free!
Rejoignez le QDF au Théâtre Ste. Catherine pour un avant-goût de la douceur estivale de la scène théâtrale montréalaise. De la bière et des rafraîchissements seront offerts! Les portes ouvrent à 6:30pm. Admission gratuite!
www.quebecdrama.org
---
Grinders Comedy Lab – FRINGE Edition
Comedy (18+)
10 MAR/TUE
21:30-23:30
Bilingue
$5 (+$2 tx & svc)
Théâtre Ste. Catherine (264 Ste. Catherine E.)
TSC's weekly comedy night is super pumped to be part of the FRINGE. Stefan Petersen and Alain Mercieca host a night of eclectic comedy with some sure-fire Fringe surprises.
C'est avec grand plaisir que le spectacle d'humour hebdomadaire du TSC participe au FRINGE. Stefan Peterson et Alain Mercieca animent une soirée d'humour éclectique avec des surprises FRINGE garanties.
www.theatresaintecatherine.com
---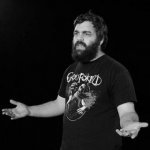 SMUT SLAM (where erotica and storytelling collide)
Storytelling (18+)
11 MER/WED
20:00-22:30
English
$10 (+$2 tx & svc)
Le Cagibi (5490 Saint-Laurent)
Cameryn Moore's signature open mic for first-person sex stories, with guest host Al Lafrance, celebrity judges & sexy prizes. The theme?
WILD. Get there early, we get TIGHT!
www.camerynmoore.com
---
So You Think That Was Dance? Danse/Dance 11
MER/WED
22:00-23:30
Bilingue/Bilingual
$8 (+$2 tx & svc)
MainLine Theatre (3997 St-Laurent)
In true FRINGE spirit, local dance artist Karen Fennell hosts this hot new platform for performance experimentation – an 'open mic' for contemporary dance!
Un «micro ouvert» pour la danse contemporaine! Huit pièces courtes, non organisée, non censurée, imprévisible. Un petit quelque chose pour tous les goûts!
---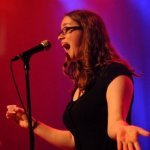 International FRINGE-FOR-ALL
Variétés/Variety
12 JEU/THU
22:30-03:00
Bilingue
Gratuit/Free
Cabaret du Mile End (5240 du Parc)
FRINGE-For-All take two. This time around the Canadian and International artists get a chance to strut their stuff before their shows open on June 13th.
Le Fringe-For-All #2. Ce fois-ci, les artistes canadiens et internationales prendront la scène avant que leurs spectacles débutent le 13 juin.
---
L'après FRINGE : The 13th Hour
Talk show(18+)
13 VEN/FRI-21 SAM/SAT
01:00
Bilingue
Gratuit/Free
Cabaret du Mile End (5240 du Parc)
C'est ici que #FRINGEmtl fait la fête ! Where festival-goers, staff, bénévolunteers and artists alike go to party! Notre unique live talk-show, with avant-premières, The Money Wheel & Eleven Second Dance Parties. Dansez jusqu'à l'aube avec le Party toute la nuit!
---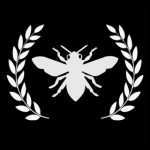 Les prix FRANKIE awards
Soirée de Clôture / Closing Party ! (18+)
22 DIM/SUN
23:00-03:00
Bilingue
Gratuit/Free
Cabaret du Mile End (5240 du Parc)
The night that nobody is waiting for, but alas the fun must come to an end. Celebrate the best of the fest with an unforgettable closing party.
La soirée à laquelle personne ne veut penser, mais hélas ! rien n'est éternel. Venez fêter les coups de coeur de cette édition avec un party de clôture inoubliable.
Prix de / Awards by : Beyond the Mountain, Bouge d'Ici, CEAD, Centaur Theatre, Segal Centre for the Performing Arts, Festival St-
Ambroise FRINGE de Montréal, Freestanding Room, Greenland Productions, Just For Laughs, MainLine Theatre, Théâtre Denise-Pelletier.
Il y a plusieurs d'autres spectacles à voir pendant le FRINGE. Alors allez-y, cliquez et faite votre cédule pour les 3 prochaines semaine et amuser vous bien! N'oublier pas de partager votre fun avec le Fringe hashtag  #fringebuzz et nous la mob avec #MobIT!