Happy New Years Montreal!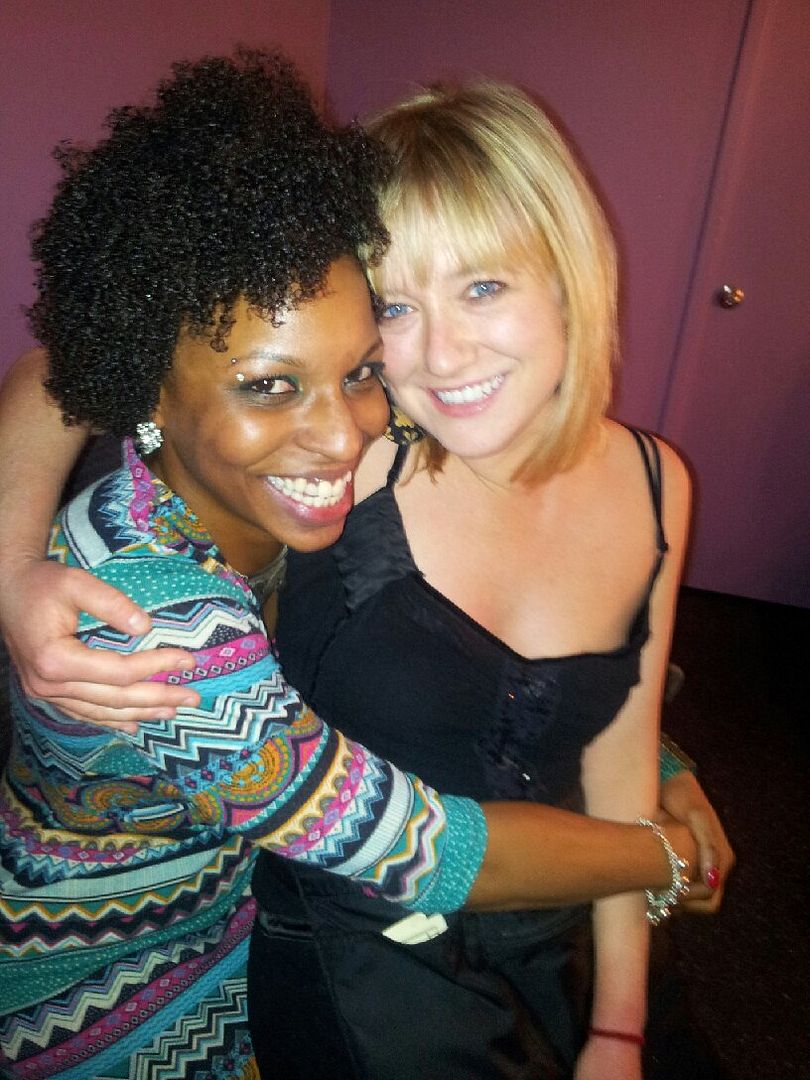 The year has come to an end and what have I done!? A lot and and the same time nothing. Nothing is exaggerating but in my eyes, I could of done so much more. However, I'm not about to beat myself up over it because what I have accomplished under the circumstances giving to me, I am proud to be standing at the end of it all.

My friend and colleague
Bianca Yates
came up with a great life resolution.
"Let's fall in live with ourselves."
I thought for 2 seconds before agreeing  It makes perfect sense. I will never leave me, I won't lie to me, I won't hurt me. And if I do, I can only blame myself. Why would I hurt myself anyways right!?
 Putting your emotions after others in order to please the other is what gets you hurt in the first place.
 No more!
Time to take care of me. I've been taking care of people since I was 12. I thinks its time for a switch! But habits, good or bad, are hard to break. Even of you want to. The other part is that whether you like it or not, you attract what you detest or loathe subconsciously  Young woman don't end up dating men like their grandfather because they love their daddy. Once you are aware of this, then you can start the healing process. I attract damaged people who need of person to take care of them without knowing it. Gotta stop doing that. The hard part is not feeling bad or guilty when you are breaking the habit. That's the bugger. But like any bugger, if you keep picking at it, you will eventually get it out. Just got to keep at it no matter how ridiculous you look to others, embarrassed or dumb you feel.
2013 is a year with a lot for me to take and accomplish. The cards are in place. I just have to know when to fold 'em. More important than hitting. I've finally feel like I can do it. It's so clear to me. I can see it so much I can just reach out and grab it. That's just what I intend to do.
What are my plans? Well I have two radio shows coming up. The first one will be on CKUT 90.3 on Thursdays evenings. I will have a 15 minute spot twice a month to talk about what I love the most… COMEDY SON!
The second one will be with 3 other peeps and it will be called RE: Radio,
a new podcast from the
Radio Station
that will have to do with hip hop music and comedy. Always keeping the locals our priority. You will have all the details very soon. What else…
 Oh well if you haven't heard about my Mob, you will very soon.

Mobtreal.com
is a troupe of bloggers that will cover events through social media networking.
I have a lot of work to do if I wanna get these contracts down. As much as i would like a week off, It ain't happening. Life always comes down to timing. If you weren't standing then and there smoking a cigarette at that exact precise time, would you have met that person? Would that opportunity of arrived? Would I have eating that burger or the sushi? So many options but the one you choose does make a difference, no matter what you decide, your life will be altered. Maybe not by a lot, it may even destroy your world, either way, it matters. It all matters.My plans for TuJoHaHa this year are big. I'm currently adding a comedian page with bio, a podcast page as well spicing up my side bar with what's still going on. I would like to thank you all, my readers for making TuJoHaHa a known name when it comes to comedy in Montreal and for supporting us as we support you!
We won't stop, cuz we can't stop, get it get it!
Jo
http://TuJoHaHa.com
Montreal's hot spot for Comedy!