Just For Laughs MONTRÉAL ICONIC STREET FESTIVAL IS BACK JULY 20th – 29th 2023

The festival once again brings the laughter to the city's downtown core, in the Quartier des Spectacles!
Renowned for its famous free street festival, Juste pour rire MONTRÉAL / Just for Laughs MONTRÉAL, sponsored by Beneva and in partnership with Loto-Québec, will provide an impressive lineup of free outdoor comedy events in both French and English this summer. Running from July 20 – July 29, 2023, Montréalers and visitors from all corners of the globe can enjoy unrestricted access to a range of free outdoor comedy shows in the celebrated Quartier des Spectacles.
Every summer, the street festival itself becomes a must-attend staple, infusing the city streets with an irresistible atmosphere of laughter and entertainment that has become synonymous with JFL. This summer will certainly be no exception.
The free English programming highlights will offer many shows this year.
Performing on the Beneva main stage:
Marc Rebillet – Thursday, July 27, 2023 at 9:15 PM
Marc Rebillet is a one-man improvised meltdown.
Freestyle Love Supreme – Friday, July 28, 2023 at 9:15 PM
Freestyle Love Supreme is a joyful, improvised musical comedy show. It features talented performers providing non-stop action throughout this fast-paced evening, spinning suggestions from the audience into humorous bits, instantaneous songs and riffs, and fully realized musical numbers. The electrifying vocals of the performers – from singing to rapping to beat-boxing with harmonies and freestyle flow – are backed by tight tunes from keyboards and human percussion. The show is created live every night with the audience contributing words, ideas, and inspiration.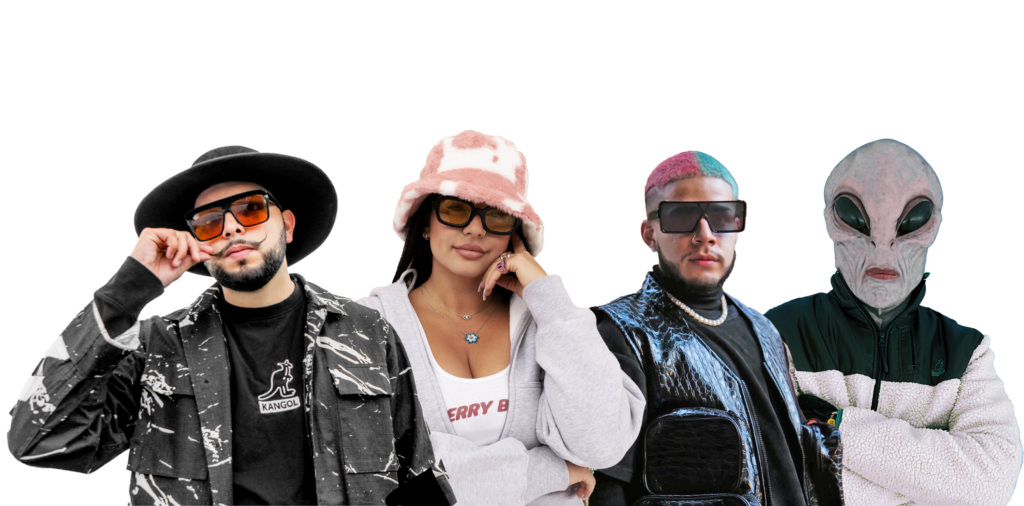 Additional performances will also include, FLTK Collective & Drennon Davis.
Performing on the Loto-Québec main stage:
Reuben Kaye
Adira Amram and The Experience
Low Key Comedy
Anesti Danelis
Dan Galea
Hip Hop Karaoke Montreal: JFL Edition
DJ Killa-JewelThe Flamingos Pink
Get excited for a great variety of original acts, ranging from sketch comedy to live music, multi-comic performances, DJ sets, crowd work, and stand-up, delivering an unforgettable experience bursting with excitement.
The French programming will present numerous free outdoor shows featuring megastar headliners, including Rachid Badouri, Rita Baga, Alexandre Barrette, and Les Trois Accords, among others from the esteemed Juste pour rire lineup!
The festival, which draws more than 2 million visitors to the city, will bring the most sought-after comedy stars and rising talent together, creating the world's largest comedy hub for two consecutive weeks of laughter.
Just for Laughs MONTRÉAL is also preparing a memorable 41st edition with an impressive roster of comedy giants and rising stars who will be performing at the indoor festival running from July 14 – July 29, 2023.
Previously announced artists include Ali Wong, Leslie Jones, Eddie Izzard, Russell Peters, Anthony Jeselnik, Mae Martin, Mike Ward, Jack Whitehall, Jonathan Van Ness, Trixie Mattel & Katya Zamo, Ronny Chieng, Neal Brennan, Ramy Youssef, Please Don't Destroy Live, Darcy & Jer, Brad Williams, Foil Arms and Hog, Giggly Squad, Joanne McNally, The Lucas Brothers, and so many others. Audiences will also see some of their favorite club series return including Just For the Culture, The Nasty Show, Brit(ish) and Midnight Surprise. Of course, OFF-JFL will also present some of today's rising stars and solo performances that will surely be the talk of the town.
Plus, we're not done yet! Stay tuned in the coming weeks for additional artists who will be heading to Montréal this summer, including the 2023 ComedyPRO daytime series which will be announced soon.
Looking for the best way to experience Just For Laughs MONTRÉAL? Get a JFLMTL Pass!
Passes available include: the JFL 2-Show Pass for $115.00 + tax, 3-Show Pass for $155.00 + tax and 5-Show Pass for $235.00 + tax. Each pass includes up to 12 free tickets from July 14 to July 29, 2023 (some restrictions apply).
Go to www.hahaha.com for all show information and ticket details!
Join us on social media #JFLMTL
Facebook: Just For Laughs
Twitter: @justforlaughs
Instagram: @justforlaughs