Review: 'Colorful Radiation' by Sluka
Christopher Sluka's an eclectic dude; a surrealist painter and aircraft pilot, he has also developed a prolific musical career marked by eleven albums, including Emotional Battlefield and Interventions. Born in Washington, Sluka grew up all over the world, gathering disparate influences that would shape his musical impulses. Kicking off his career in the New York club scene, Sluka is now based in San Diego, where he recorded his latest effort, June's Colorful Radiation.
The album begins with a bit of a fakeout. "Number One" starts off as a ukulele tune before taking a sharp left into a glittery Bowie-esque groove, full of verve and color. "Rise" is a jangling new wave cut accented by rhythmic breathing and a bright acoustic guitar. Much of the album is surprisingly reserved and gentle, with plenty of quirks and strange little flourishes weaved throughout. Textured synths float across the ballad "A Mode of Joy," a mid-album standout led by a soft piano melody. "Visceral Repercussions" is a hypnotic slow-burn, with buried yet evocative vocals, and the album ends on one of its better tracks; "Metaphor" features Sluka at his most plaintive, with ethereal background vocals that both haunt and comfort. Overall, Colorful Radiation is solid and playful, but ballads like "Metaphor" feel most substantive and thoughtful.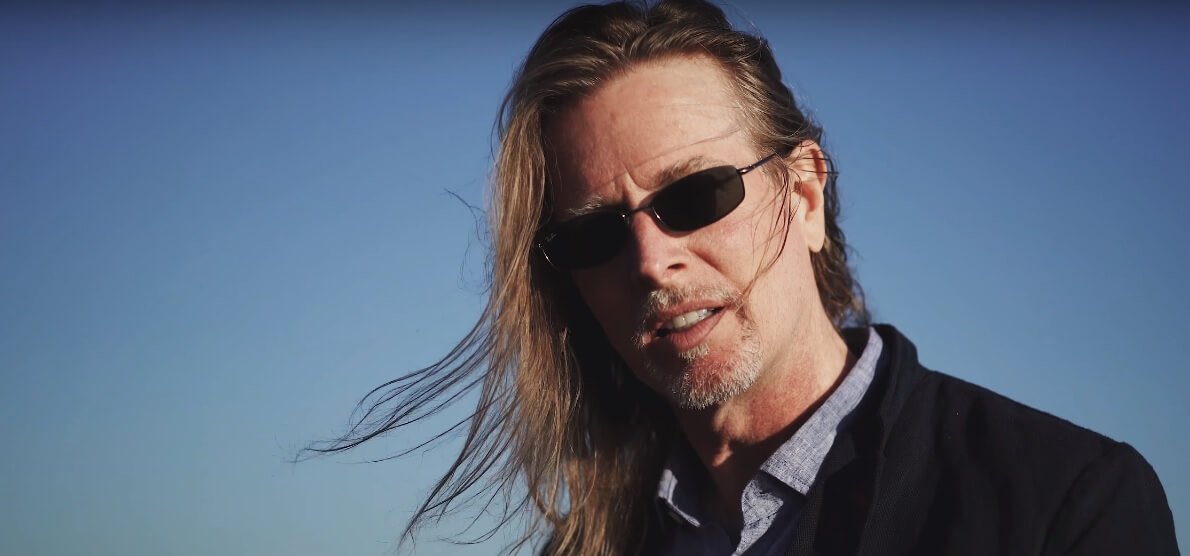 Sluka's voice is full of character and should remind listeners of David Bowie in both range and style — also taking cues from David Byrne of the Talking Heads — without coming off as an impressionist or copycat. The album is largely a one-man effort, with Sluka playing everything from the piano to the french horn; also credited are background vocalist Ro Fifield and Mike Rawluk, who provides additional drumming on three tracks.
Colorful Radiation will be released as a 3D visual album later this summer. Sluka has sculpted layered soundscapes throughout these ten songs that will surely lend themselves to complementary visuals, so I'm curious to see how it'll all fit together. For now, here's the new music video for the LP's lead single, "Number One":
You can check out some of Christopher Sluka's paintings by clicking here.
Stream/buy Colorful Radiation in its entirety on: