The Ultimate Hipster Tuxedo
A Linen Tuxedo you say? Voila.
The Whitney Linen SS2016  Collection has been unveiled, and it's every bit as awesome as expected. Referred to as the "Black Label Collection" the new runway video features all-new garment styles exclusively created in black and white linen – for both men's and women's fashion sensibilities.
As part of the launch for the new Whitney Linen SS2016 collection, the WL team dressed the Lennox Lewis entourage for their Toronto boxing match, and special appearances were made on the runway by the boxers, which was a nice touch, and helped 'man-up' an otherwise very elegant runway presentation.

Of striking appeal is the men's formal wear.  For the all-new men's line Whitney Linen teamed up with notable Canadian men's tailor and fashion force Marlon Durrant. Together the collection is a total knockout.
Ding-ding. Shut-up-and-take-my-money. That tux is fabulous.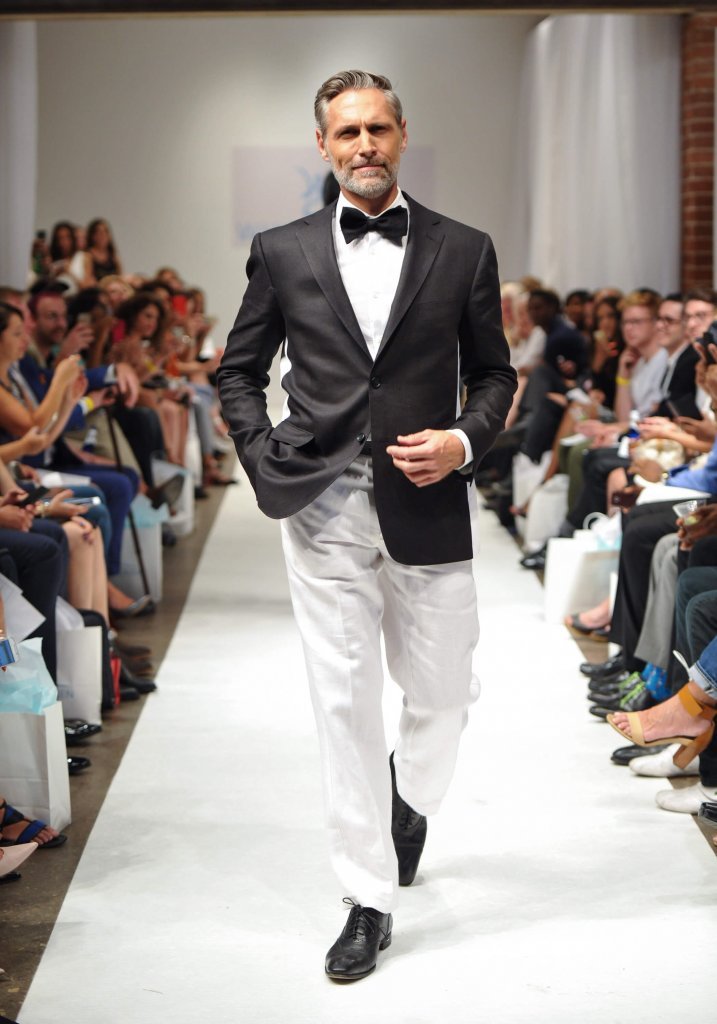 In addition to the show-stopping men's & women's formal pieces the collection offers a range of high casual looks, combining raw edged and classic linen treatments, with summer dresses that scream Miami Beach and L.A. nights, and Champagne on the Riviera.
The men's casual collection has a reserved but confident feel – the summer shorts, shirt cuts and pant pocket detailing is outstanding, exploiting the very high black and white contrast to show structure.
It is an unmistakably bold use of Baltic linen, which the company is known for. With the addition of the Men's line for 2016 Whitney Linen has truly come of age, now offering a complete line of Men's and Women's fashion styles using the most ancient and earth friendly fabric in contemporary and chic garment design.
Two big thumbs up, and I'll even throw a couple elbows in there too!
World of fashion, it's time to make room for this new championship  contender from Canada.
I'm sending in my measurements today.
To view the complete collection: visit http://whitneylinen.com