Drunk in Love !
Just last week I was attending I would say a very convenient and wonderful event. It took place at Place Bonaventure and was open Friday the 7th and Saturday the 8th to the public. During these two days, you had the possibility to assist various conferences or to simply walk around the exposition to discover new tastes, of wine, cider, cocktail, cheese and so much more.
I decided to attend the event with a friend of mine, and it was a blast for the both of us. I made some amazing discoveries and I find it only fair to share it with you guys .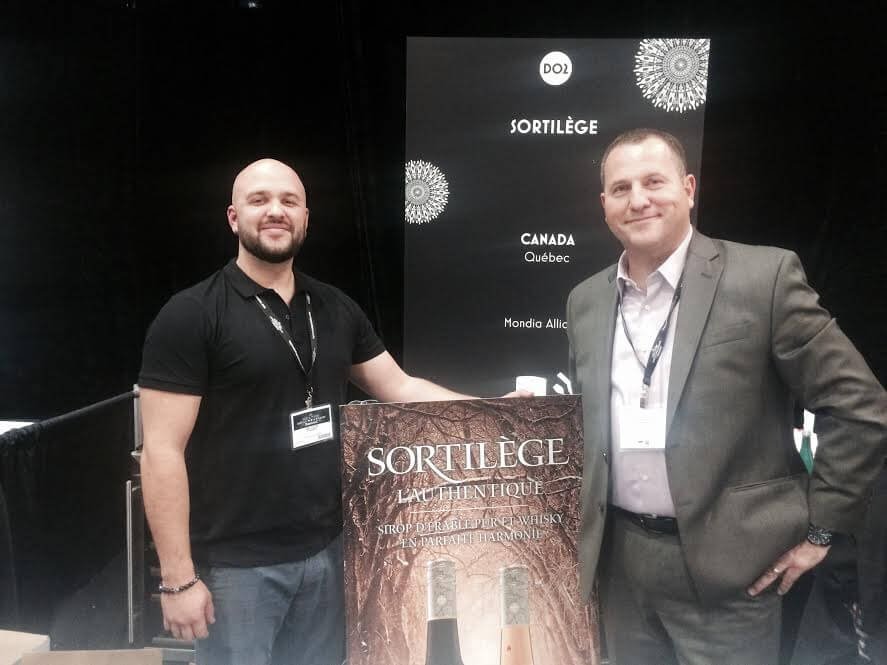 My first discovery was SORTILÈGE, so let me tell you more about it. The drink was presented to me by Malcolm Fraser very nice and cute guy by the way 🙂 So they made me and my friend try this sweet, refreshing drink.  It was very light but very tasty. The company is from Quebec, in the south shore but their drink is available at the SAQ. They're renowned drink is a Canadian whisky paired with maple syrup and is simply delicious. Everybody should try this!  It's in my opinion a good gift for the holiday season.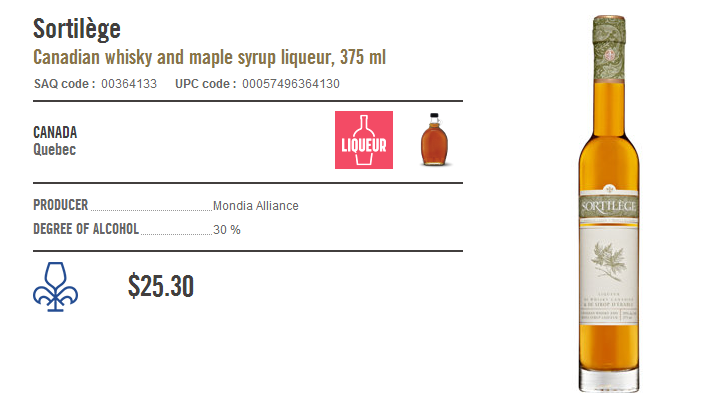 My second discovery was Bottega Spa,  Bottega being the name of the family, this company is now on their 3rd generation. It all started with Mr. Dominico Bottega who was a true wine lover in the 1920's then with Mr. Aldo Bottega who started the distillery in 1977 and now finally with Mr. Santo Bottega who was only 19 years old when he started and  has been focused on the local production since 1983. In 1999 the bubbled drink came out and in 2004 the red wine followed. He takes care of the design of his packaging which is beautiful and very consumer attractive by the way  and now you can find him on the menu of Air Canada . Thanks to this beautiful young woman who took the time to explain us the story of this on-growing family company.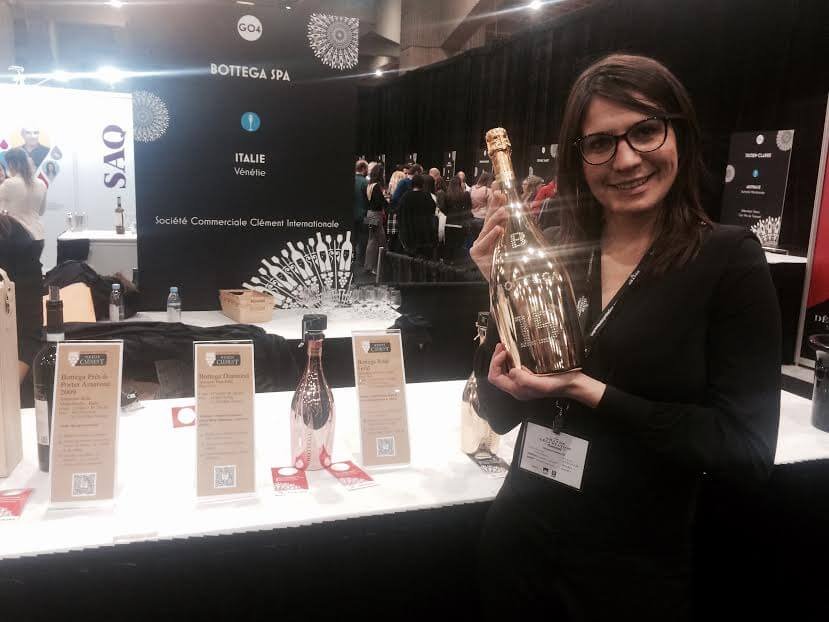 My favorite of all night was Distillerie Massenez, in 1870 this french company  installed in Alsace  grew pears in bottles with some 'eau de vie' and they created that amazing beverage Golden Eight. This drink is just so good, I couldn't believe it!! It smells as good as it taste and we all know this is not often an accurate fact .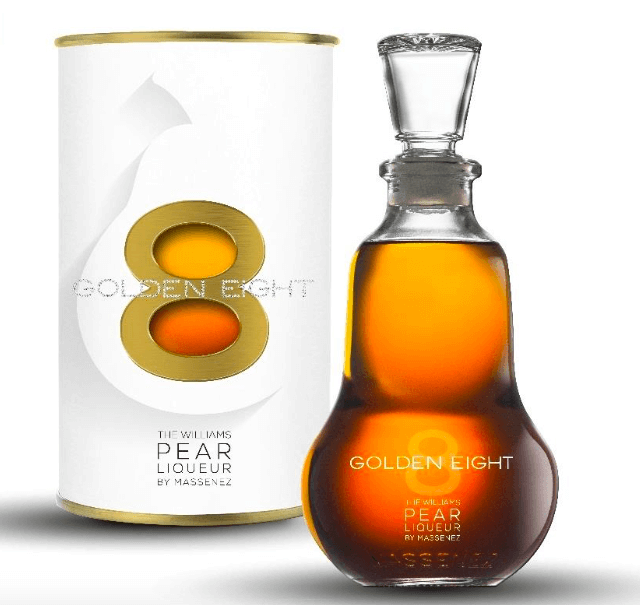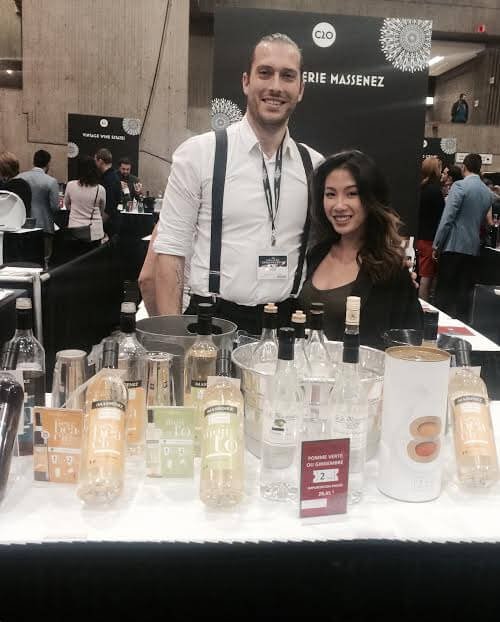 They also offer different types of already made cocktails that you can mix with cranberry juice.  Super good and very convenient for late planned parties or girls night home.  The barman there was good looking, not that they need him to attract people, but that's definitely a plus!!  Here is my friend Julie enjoying the free picture 🙂
My last discovery was  Union Libre, Ok ! So first let me say that I am a big cider fan so when I saw that stand I HAD to go, no questions asked. At this point, I was drunk in love.I was greeted by the friendly Anouschka Bouchard  one of the owner who made me tried their exquisite drinks.  This is a must to try also and  they have a variety  of wine and cider, I didn't get the chance to learn much about the company but I will definitely will go visit them.  Go to their website to find out where you can purchase the product.
🙂 **TOTALLY WORTH IT **
We both didn't like pictures but we just had to take that challenge together.  It was a pleasure meeting her.