It's time to VisitMtl
Today marks a special day for Katelynd Kuhar and Reese Turner. Today is the day they launch VisitMtl with their partner Jack Fattal. I'm so excited for them and happy that Mobtreal can be apart of the event.

I met Kate and Reese on Twitter. Yes, that's right, Twitter. I was giving away tickets and Reese happened to win twice. After checking out the shows and meeting once, Reese saw something in me that I didn't. I was coming out of an abusive marriage, working for Sergakis and feeling pretty low about myself and life.
And then came Reese with a podcast idea. I was in no mood to do anything but die, but he insisted on becoming my friend. I didn't understand why this person wouldn't let me go! Even Kate wanted to know what was so special about this chick. So did I.
So off we went and created Re:Radio. A podcast held in a hemp shop where we'd interview comedians and music artists. Yes, it was as cool as it sounds.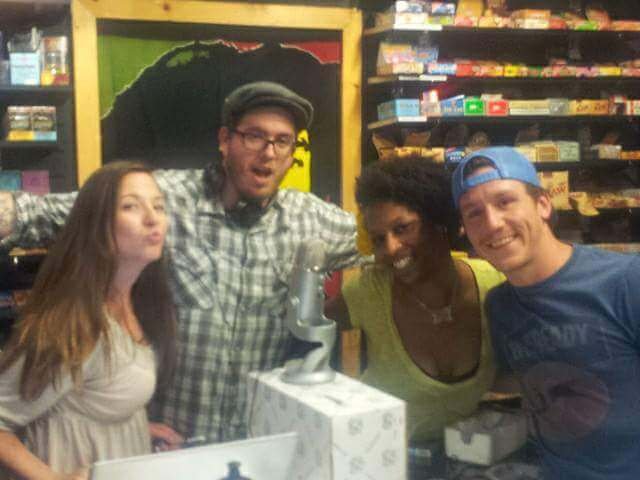 It's no surprise that he is the VP of Creative for VisitMTL. I like to thank you Reese from the bottom of my heart for not letting me say no to you. I wouldn't be here today, I'm sure, if it weren't for you. You gave me strength, confidence and purpose when I had none. For this, you are forever in my heart.
This brought Kate and I to Mobtreal's Comedy Corner. For 2 years we co-produced this show and both of us found our footing.
In 2 years, she has interviewed over 100 comedians including Sugar Sammy and Dom Irrera, and has grown into her role as a radio host and has helped me really take control of the mob and be responsible for all aspects of my life.
I'd like to thank you Kate for your perseverance, hard work, and patience with me. I'm not the easiest person to work with, and despite my cancellations and disappearances, you have always stuck it through with me. You have taught me about consequences, and of taking care of my responsibilities, and what real friendship is and I am forever thankful to you for making me a better woman.
Not to mention they were mobsters once too! Check out their articles here and here.
Today, November 19th 2015 marks a new day in their lives. Today they launch VisitMtl.com. A new site, for the vast market of millennial travellers in the U.S. and the rest of Canada, aimed to help them discover the perks and quirks of Montreal as a tantalizing vacation destination, while giving a facelift to the image of one of North America's most talked about cities.
And we all know how much Montreal needs a facelift. For years now, Montreal has been decaying and it breaks my heart because I know how AWESOME Montreal is.
What's the goal? To generate more visitors in a contemporary, entertaining way and create a new tool to extend Montreal's reach to the rest of the continent.
Kate, VP of Communications explains, "Recruiting from our existing circle of friends and coworkers has yielded a staggering amount of under-utilized, local talent. It's symbolic of the city itself. We hope that by showcasing Montreal's vitality as an unforgettable place to visit, and a place to do business, we can give a boost to the city's economy and creative industries."
If you're not on the list, you can live stream the event at HERE.
I look forward to see what the future will hold for my two friends and wish them success for many years to come.
VisitMtl.com today!