FABRIKATE Debut Album BODIES is out now!
Having already recruited international support from notable DJs such as Diplo, Don Diablo and Oliver Heldens even before its release, BODIES –the debut full-length LP by electronic duo Fabrikate—was just released on Montreal label Kookoo Records. The album was made available May 13th on vinyl, and digital formats via iTunes, Spotify, Beatport, Google Play, and other major online platforms.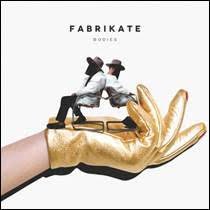 This collection of 10 tracks sees a sophisticated fusion of sounds and styles, showcasing the electronic two-piece's deep-rooted passion for early-era electronic production techniques and modern dance arrangements. Elements of retro analog synthesis, '80s action movie rhythm sections and skillful vocal top lines blend cleverly with components of house, synthwave and electronica throughout the album.
"We didn't really want to stick to a specific genre of music, what you hear on BODIES just came naturally to us. The album has badass '80s Miami synthwave elements, analog deep house feels and disco vibes that somehow blend together perfectly," they explained.
Since Fabrikate first emerged with a remix of The Weeknd's Often in 2014, the duo has showcased a variety of influences on productions ranging from traditional Deep House to sounds reminiscent of the L.A. Bass House scene. Despite rising success, Fabrikate retain their anonymity, hidden behind minimalist masks when on stage or behind the camera. In contrast to the vibrant aesthetic that permeates their overall image, the duo remains stoic and silent, taking a shadowy step into the background so their music can truly take centre stage.
Watch the music video below or click here to listen to BODIES.