Gina Brillon: Own Your Crazy
Last Monday July 25th, I had the opportunity to see Puerto Rican comedian Gina Brillon at Theatre Sainte-Catherine.
The show's opener was the hilarious Jessica Kirson.
Here are some photos from their show.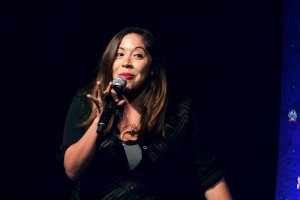 You still have a chance to see them in action July 28th at The Ethnic Show where they will be performing with Dom Irrera, Godfrey, Yannis Pappas, Nemr and Rachid Badouri.
Show starts at 7:00PM at Metropolis.