Headlining Comedy/Entertainment This Weekend In MTL
FEATURE PRESENTATION:
This Saturday Dec. 21th 80s punk rock band "Pop Stress" are making their new album debut and performing at "Bar Le Magog"  in Sherbrooke. For those who are unfamiliar, allow me to bring you up to speed: Pop Stress was a post-punk band formed in the early 1980s by vocalist/guitarist Charles Foucrault, Bass player Martin Thibodeau, and drummer Janno Hermandez. They are back to rock Montreal stages yet again, and you are invited to join the fun this upcoming Saturday! Tickets are 10$ (you can also purchase a copy of their new album at the door for $10) Showtime is at 8:00 pm. To learn more about "Pop Stress" you can check out their official Facebook page here.
---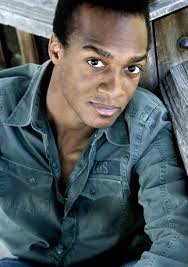 This Dec. 19th-21st ComedyWorks presents "The Winter Giggles" which will feature an incredible line-up of noteworthy comics  Featured this weekend are comedians Andrew Searles, Matt Shury, and Hunter Collins. What an amazing way to kick off the holiday season! To purchase tickets/RSVP call 514.398.9661
"SHOWTIMES & TICKET PRICES
The headliners are preceded by 2 or more acts in a show that lasts app. 1h40 min.
Thursday: 8:30 pm $10 and $5 for students with valid ID
Friday: 8:30 & 10h30 pm $15 and $10 for students with valid ID
Saturday: 8:30 & 10h30 pm $15
'Like' ComedyWorks on Facebook
Follow ComedyWorks on Twitter
---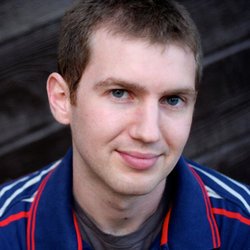 This Thursday Dec. 19th-Saturday 21st The Comedy Nest presents "Kosher Jokes for the Halaladays" The show features hilarious Jewish and Muslim comedians coming together for the holidays to have you roaring with laughter. Featuring Toby Muresianu (writer for "Real Time" with Bill Maher) Adul Butt (CBC's "This Hour has 22 Minutes") Jessica Salomon (CBC's "Strombo") Jeff Schouela (iChannel's "No Kidding") and Eman (CTV's Comedy Now)  For more information you can visit The Comedy Nest's official webpage, and you can call to reserve at  (514) 932-6378. Showtimes and ticket prices are as follows:
"SHOWTIMES & TICKET PRICES
(all prices include taxes)
Thursday, Dec. 19th, 8:00pm • $15
Friday, Dec. 20th, 8:00pm • $15
Saturday, Dec. 21st, 8:00pm • $15 "
This Dec 19th-21st  Theatre Sainte Catherine (264 Sainte Catherine Street East) presents: "The Guardians of the Cross" "A bilingual murder mystery comedy by Alain Mercieca (Dépflies, CAFé CAFé). A group of crossing guards in Montreal learn that one of their own has been murdered. This sets off a string of incidents that reveal some cold, hard truths, made even colder by the fact that it is winter. Twitter-using thugs, an unrequited love affair requited in the most bizarre of circumstances, the power of soup and a whole bucket of laughs awaits those who are willing to suck back this amazing narrative!
Featuring Sandi Armstrong, Lise Vigneault, Alessia De Salis, Hugo Prevosteau, Simon Chavarie, Cath Moreau and other special guests." For more information on upcoming shows at Theater Sainte Catherine you can visit their official website.
'Like' Theater Sainte Catherine on Facebook
Thursday- December 19 8:00 pm – $10
Friday- December 20 8:00 pm – $10
Saturday- December 21 8:00 pm -$10
–
Grace Shaw