Say hello to the People's Comedy show!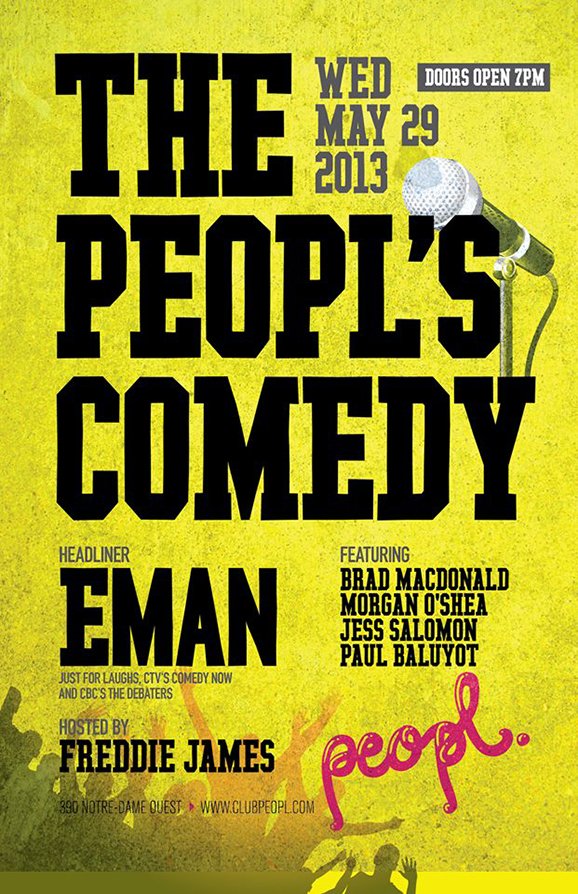 Guys!
There's a brand new comedy show hitting the Old Port in Montreal! The People's Comedy is the brainchild of local comedians Jess Salomon and Brad MacDonald.
There first show will take place on Wednesday May 29th,  at Club Peopl (390 Notre-Dame Ouest). The lineup includes headliner Eman, Brad MacDonald, Jess Salomon, Morgan O'Shea, Paul Baluyot and hosted by Freddie James.
Door's open at 7pm following the 5-7. Get down there early and tear up the Old Port with some much needed laughter!
I'm excited!
Are you?