Oxygen, Forever 21, and Numero – Festival Mode & Design 2013
The 2nd day of Mode Design's fashion show was a colourful one! I managed to catch label's Oxygen, Forever 21, and Numero as they set fire to the runway (figuratively speaking, of course) in mainly fall transitional/ winter apparel. There were a multitude of casual designs and winter wear in the first half of the Numero show, mostly consisting of  baggy hoodies, well fit jeans, and jackets all ranging in different shades of cobalt, black, and greys. During the second half of Numero's show, it took an unexpected turn, as the models came out wearing woollen ski masks concealing their faces, and oversized hoodies and T's (they also didn't appear to be wearing undergarments or pants.) It was very interesting and fashion forward. As much as I would have liked to see a little more colour, their line is very versatile because it's pretty hard to look bad in black or grey regardless of what you're style may be! Numero's line can virtually appeal to anyone and everyone and that's why I love it.
Forever 21's collection stole the spotlight with a "Breakfast Club-esque" vibe and had an 80's feel to it. I saw a lot of baggy jackets, metallic & faux leather pants, neon colours, tube tops, and a hefty amount of geometrical patterns and B&W checkers and stripes. A lovely collection indeed, definitely up my alley and others too, I'm sure. Forever 21's fashion line is certainly worth keeping an eye out for.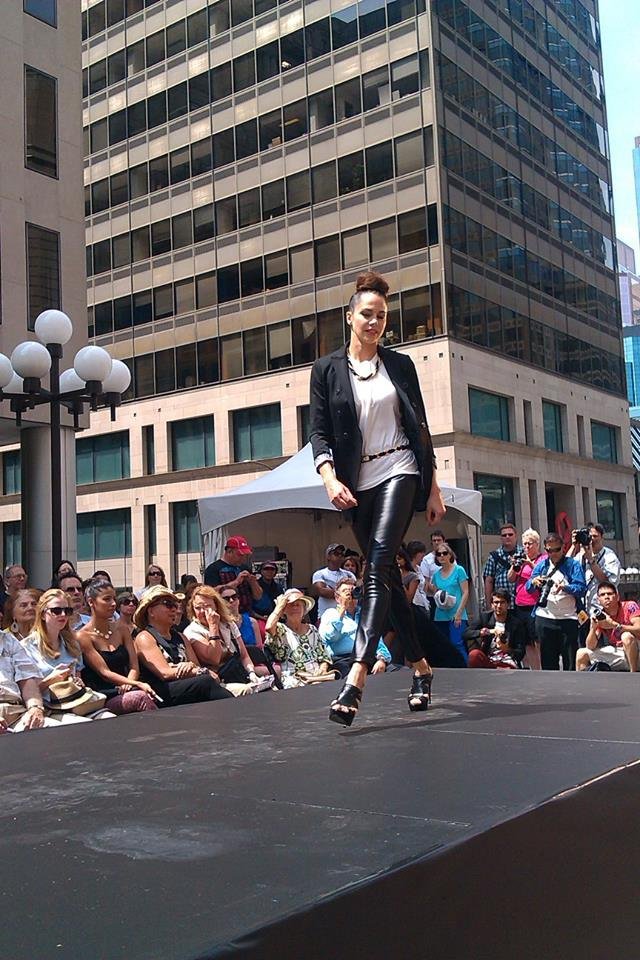 The last night of #FMD was absolutely amazing! They wrapped the show up with a rap performance by two young female artists, that go by the name of "Random Recipe" and rocked the stage as the models took one last strut around the runway.
After the show, I decided to dip my toe into the uncharted waters of Montreal nightlife and get a little taste of it for myself!
I headed down to a lovely little pub known as the Bull on St. Catherines st. and split a pitcher with a few friends. The Bull is the ideal place to grab a pint on a Friday night and just relax.
The atmosphere is warm and relaxing and the service is exceptionally speedy. After that, I had this strong urge to go dancing, so I headed over to McGibbons on Bishop st. and was greeted by a set of stairs leading up into a dark bar area with an incredible dancing space and flashing neon lights. Definitely a clubby sort of atmosphere and ended up being the perfect place to get my dance on! I had a really wonderful time and I would do it all over again in a heartbeat! Anyway this concludes my post for today, stay tuned for more awesomeness 🙂 It keeps getting better.
– Grace xo