Katacombes jam packed with laughs
This past Thursday at
Katacombes
,
Doug Stanhope
came and blew the crowd away! It was an epic performance and the audience was thrilled and enjoying every moment of it! Me and my babes had a great time.
Rob Mailloux
opened the show and
Franck Chevrier
was the cream filler.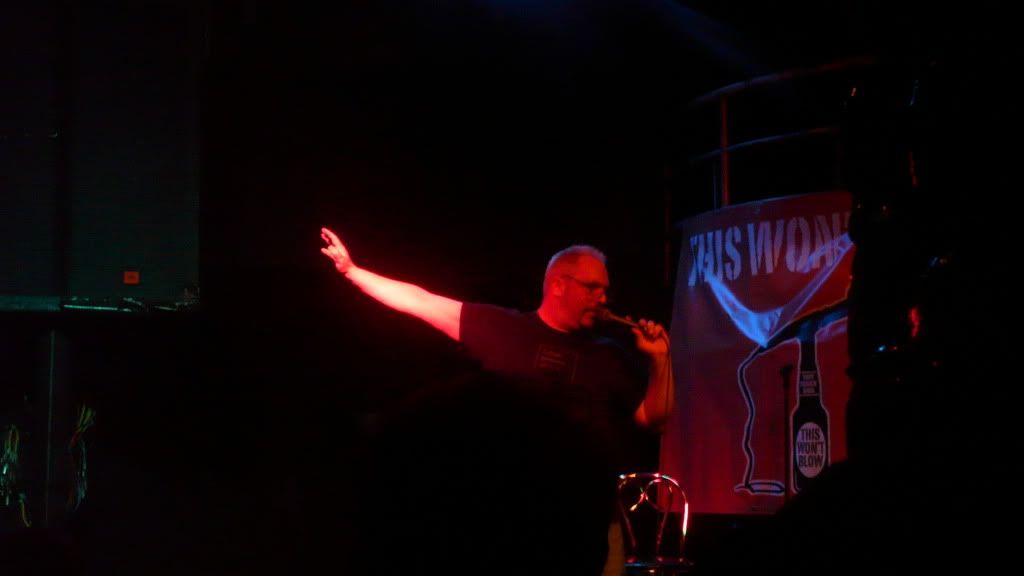 Dan Derkson
When I got there, the line went all the way down the block. It was crazy! I realized at that point where and what I was and wanted to deal with. I happily saw Dan on the terrace and decided to smuggle my way in. But then my balls retracted and I went through the front, you know as to not cause any problems. (What I ever I gotta tell myself a'ight?!) And by then, the line was done.
By the way, really nice terrace Katacombes. I've been looking forward to see the finished product.
Rob Mailloux
Back to my night, I saw my buddy Len front
Skunk Magazine
and many comics as well. The bar staff was pumped and didn't miss a heartbeat. They were efficient and patient. From a bartender to another, THANK YOU for your amazing service. The show started late but that was easy to understand from the amount of people. Neither the less, the show started and out came Dan like an explosion. Pumped up from the crowd and getting as much back as he was giving. No wonder
Rob Mailloux
fit right in. He's just as dirty and raw. He said things that made people churn, I know, I heard it. But me, only thunderous laughter was heard.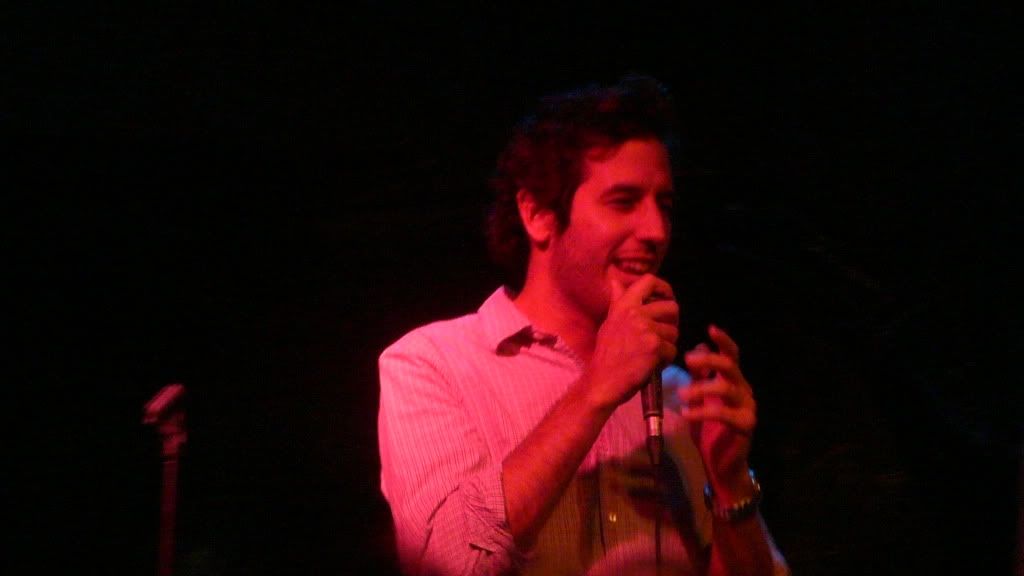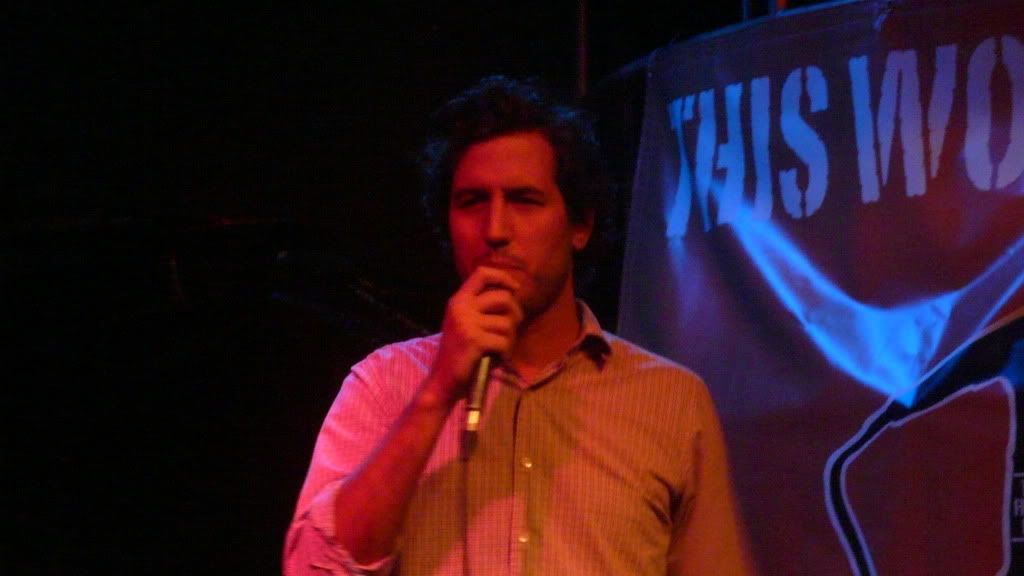 Franck Chevrier
All my thanks go out to
Franck Chevrier
,
Kara Mabee
and
Tony Lalonde
for putting this all together and giving me the opportunity to
interview
Stanhope. Together, they are run podcast called
This Won't Blow
. Next week, the recording with the man himself will be out so stay tuned for it! Franck kept the crowd with him, loving the fact he was the only thing between us and Doug. And then came the moment everyone was anticipating.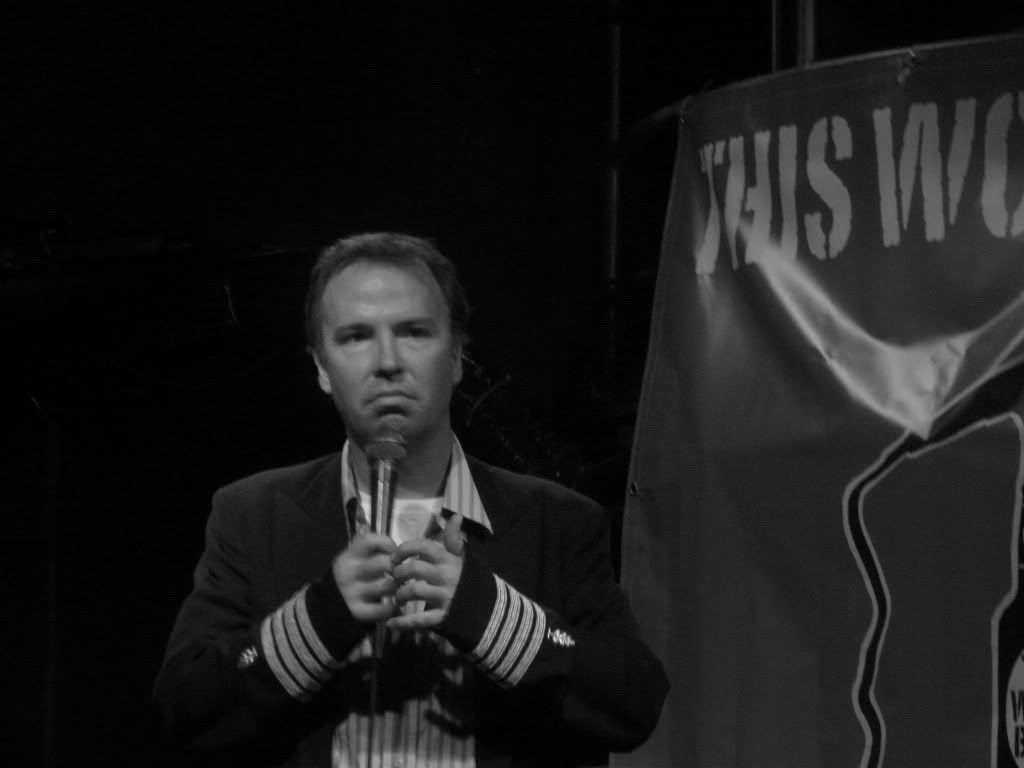 Doug Stanhope
came out and did a solid hour and then some, ripping up the stage left to right. He was sporting a fantastic jacket, like an Admiral. Yes, that came out of my man's mouth. You know how sometimes you see videos or you do your research on somebody and when you get there, the person is not what you expected. This wasn't the case. He was just as crass, angry, ranting on and just having a good time up there the whole night. He makes it look so easy. He's just brilliant and maybe harsh but has a message behind everything he says. Loved it! My babes says he will now refer to me as Bingo, his lady, when I'm messed up. HaHa! There were points when I was holding on to my man because my knees were buckling. Just a full out ab work out with squats.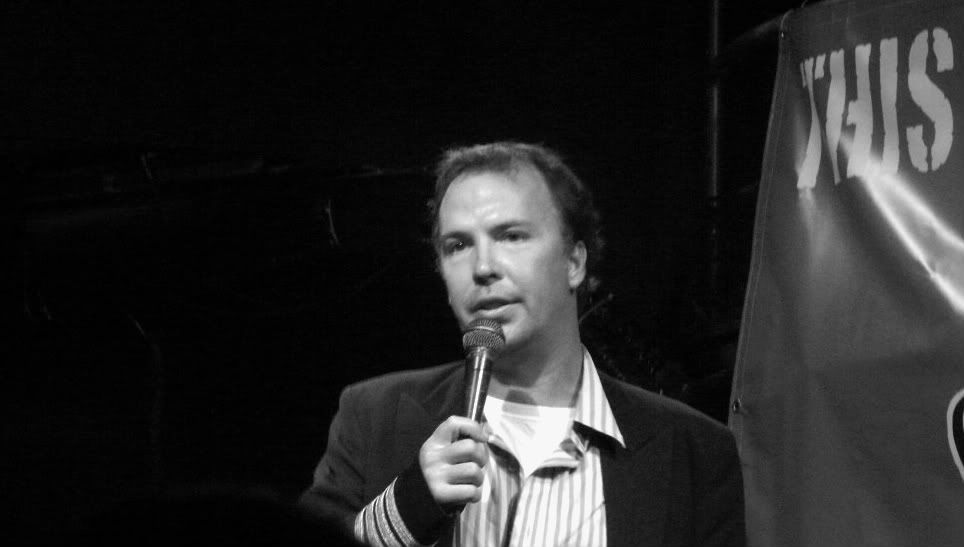 Besides for "Slaski" and his buddy with there lame ass comments that were just fucking stupid, the night finished well. Not to sat they ruined anything but they were annoying.
Dan Bingham
, who was standing next to me with his lady, was about to knock them the fuck out. The lighting of the cigarette was the last straw!  Even in this cluster of people, giggles were found. There was a bum rush at the end to see him of course and this is where I should just be assertive and get what I wanted. But nooooo, I'm like "It's OK, he's tired and wants to chill." All understanding and shit. I can't help it. I'll just wait until next year or next time he comes to town.
Thank you Doug for the
interview
and a most awesome show!
Once again, congrats to This Won't Blow for putting together a great show and selling out the place. Thanks to all who came out and showed them how great a Montreal crowd can be!
Have a great day!
Jo
http://TuJoHaHa.com
Montreal's hot spot for Comedy!