SUNDAYS AT PARC JEAN-DRAPEAU
PIKNIC ÉLECTRONIK IS BACK STARTING MAY 22ND!
No need to wait much longer! After a late start to spring, Piknic Électronik is excited to be back May 22nd at parc Jean-Drapeau. This 19th season will feature the reopening of Piknic Électronik's outdoor venue at full capacity—the first time since 2019. Plus the space has been optimized to offer even more room for festivalgoers! Montrealers' favourite music ritual will kickstart the city's festival season in less than two weeks. French touch duo Breakbot & Irfane will open the 19th season—one that promises to be better than ever. We've put together programming to the beat of male/female artist equality, featuring no less than 18 events and some 100 performances all summer long.
Get ready for a May to remember at Parc Jean-Drapeau with programming by (Avec) Courage!
Opening weekend starts with Breakbot & Irfane on the Videotron stage on Sunday May 22nd, with special French guest Darius plus Montreal duo Voyage Funktastique. The second stage will feature Sugarface Belfo joined by Montrealer Poirier who will be B2B mixing with KYOU.
Taking advantage of the long weekend, festivities continue Monday May 23rd with the progressive house sounds of Hernan Cattaneo, who will be hitting the Videotron stage at 4 p.m. Festivalgoers can get moving to the disco-house beats of Salomé le Chat, Sierra, and Victor Rodriguez on the second stage—a final touch to finish off our first electric weekend.
We'll see May out in style with legendary Detroit group Octave One, who will be stopping by parc Jean-Drapeau, with opening sets by Montrealers CMD and Claire who will get the party started. Then it's the breakbeat sounds of Bristol's own Batu, joined by Lis Dalton and Boomer Baby, to round out the first month of Piknic Électronik 2022.
Tickets for regular programming are available on the Piknic Électronik website. Festivalgoers can now purchase presale tickets for $20.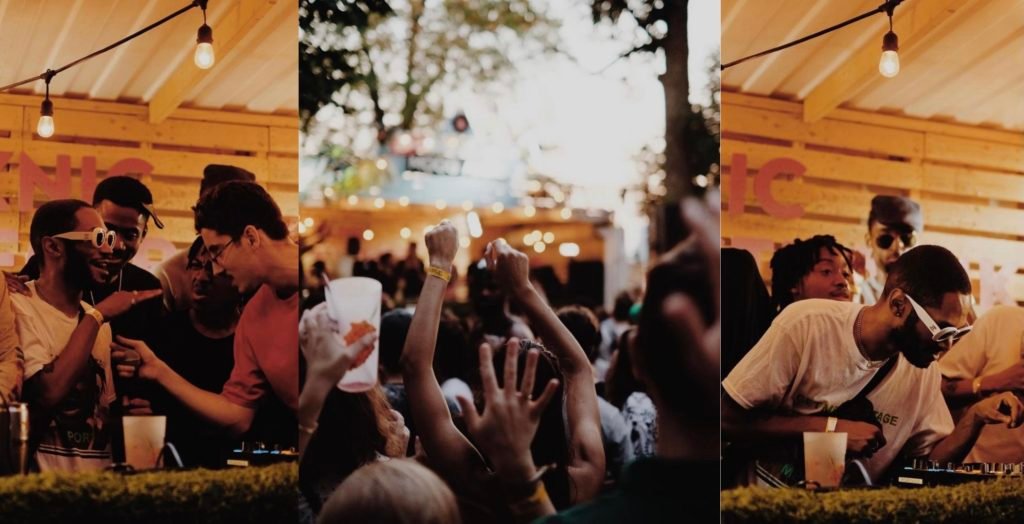 Remember that on top of regular Sunday programming, Piknic Électronik will also feature OfF Piknic evenings throughout the summer, where you can see stars of the electronic music scene and artist collectives on turntables at parc Jean-Drapeau. Throughout May, come down to catch performances by mega-talented producer KAYTRANADA (May 19 and 20) plus Maceo Plex and DJ Tennis (May 27)!
For more information:
Piknic Électronik: www.piknicelectronik.com
Special acknowledgement of our best partners
Piknic Électronik would like to acknowledge the incredible support of our partners, including parc Jean-Drapeau, the Government of Québec, event presenter Videotron, and event major partner Sapporo. A special thank you to our sponsors Société des alcools du Québec, BleuRoyal Gin, RedBull, and the Société de transport de Montréal.