The Flamingos Pink!
I present to you a new band that Eden and I had the chance to meet during the FME. We had the opportunity to learn more about them and to see them play live at a packed venue.
Now we want you to have the opportunity to feel the good vibes of seeing them perform live and to share what we learned with you.
First off, their name came in place on the simple fact that Flamingos are Pink also commonly known as the Flamingo brothers. They both played together in a previous band, to finally start their own thing when Julien discovered that Sacha knew how to work the mic.
After one year of playing together and putting a lot of tracks out, they have now released their first album last Friday. Although they manage themselves, they also do everything family-style with their label "Label Etiquette".
Inspired by Rock'N'Roll, artists such as Jack White, or even the disco genre, you can dance and rock on every track. I was mentioning how I fell in love with their song "Shake" which has throwback visuals. You can find it on their newest album "Kustom Kreme" along with another one of my favorites called "It might be mine".
This record is full of great songs and it's your chance tonight to hear it live tonight.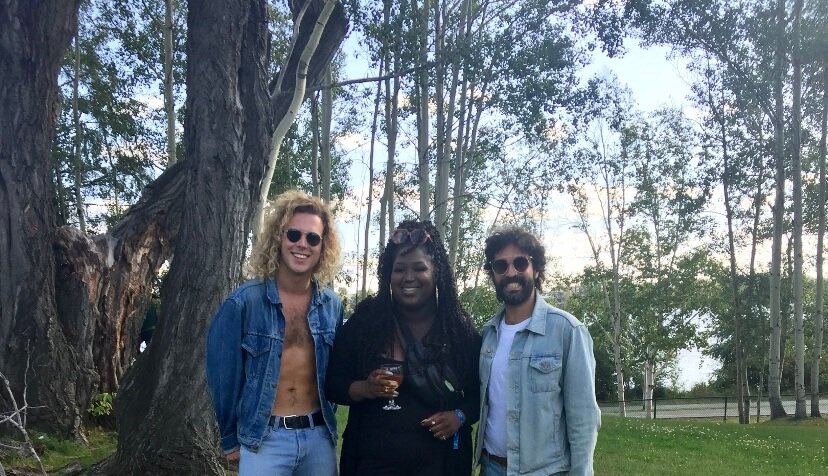 Come enjoy the show tonight at Turbo Hauss for the album release!! Tickets are $10, starts @8PM.