Zoofest brings you Pretending things are a…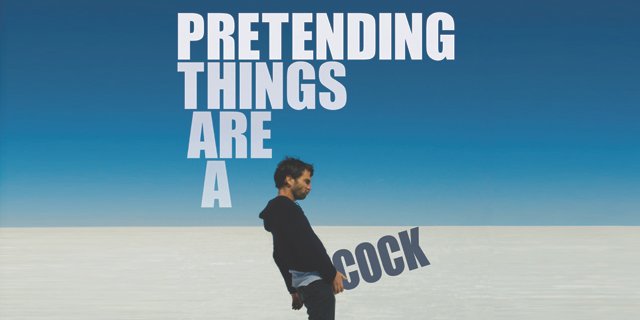 There's so much happening at Zoofest this year but one show I strongly recommend seeing is the talented and absolutely hilarious comedian, Jon Bennett, performing his show Pretending Things Are A Cock. He will be performing 5 nights at the Katacombs.
A bit about the show:
A unique stand-up experience, Pretending Things Are A Cock is part photographic exhibition, part pot-holed journey into the idiosyncratic world of Australian Jon Bennett.
The product of 4 years global wandering, Bennett's show combines an artistic, phallic-themed photographic display with hilarious and heart-wrenching tales from his life, giving the audience an insight into the artist's mind.
Confessional stories, tales of love, accounts of childhood trauma, travel anecdotes, and the retelling of awkward sexual encounters make up the picaresque narrative of Bennett's account of a life simultaneously ordinary and bizarre.
After 3 years of international touring, PTAAC has become an internet photographic phenomenon, creating an army of 14,000+ fans. It's spawned a successful book, exhibition and live performance which earned him a Just For Laughs Best Comedy Award nomination at the Montreal Fringe in 2010 & Best of the Fest in Winnipeg Fringe 2012.
Back in Montreal by popular demand for ZOOFEST 2013 is… Pretending Things Are A Cock!
For more details visit Zoofest or visit JonBennett.com.