Just For Laughs Original Series at the Comedy Nest
During my weeklong stay in Montreal, I had the opportunity to check out some comedy shows at the Just For Laughs Festival. What an amazing way to end off a week-long vacation!
The 39th Annual Just For Laughs Festival has been produced with a hybrid model this year, with live shows happening in Montreal, New York, and Los Angeles. Many of these shows are being made available for online viewing, including the star-studded award show (previously very exclusive). So although there are capacity limits and safety protocols at the live venues, comedy lovers actually get the opportunity to peek behind the curtain with all that is being offered up digitally this year!
Tuesday night I made my way downtown to The Forum for the 7 pm show at The Comedy Nest. This JFL Original Series show was essentially a local artist showcase, with more of the Montreal programming highlighting the household comedian veterans and up and comers of the city. The Comedy Nest was home for me during the several years that I worked there slinging drinks to audiences, and it is by far the venue that I have consumed the most comedy at. Needless to say, I was so happy to see the familiar faces of the staff and local comics whom I have previously spent years hanging out with! We need laughter more than ever with what everyone has endured over the last year! 
Ryan Wilner hosted the show and off the top shared some very relatable Zoom anecdotes, pointing out the awkward moments we have all experienced in the world of the digital "work from home" shift during the pandemic. The first comedian, a bubbly Mike Carozza came to the stage with an energetic, fast-paced set and admitted "I am my biggest fan! I have been to all of my shows!"
A popular topic of the night was dogs and puppies, and as we all know most people in the pandemic ended up with a dog, a baby, or an air fryer…so I suppose comedians fall into the "dog owner" category. The charming Tim Rabnett wishes that humans could show their emotions with a tail wag the way that our furry friends do, a premise which was accompanied with silly imagery of a day working in an office.
Mental health and comedy often go hand in hand and Elspeth Wright had me cracking up with the idea of putting her "BPD" and "PTSD" at the end of her name when she introduces herself to strangers or potential suitors. Joey Elias has also been a comedian who has woven mental health conversation into his act. When he started talking about licking his grandma's Fentanyl patch and naming cats after things homeless people need, I was pleasantly surprised! 
It has been tricky staying balanced during the pandemic and Rodney Ramsey was raw and real about how we are now in a new world, stating "people are disgusting!" It was refreshing to hear material that was a candid reflection of our collective pandemic experience. 
With a deliberate, confident delivery, Pantelis ranted about annoying families and swooned over adopting a dog (as I said, it was a pet heavy show!). Heidi Foss brought her smart, fast one-liners that had me laughing so hard that I felt like I'd been pummeled in the ring! "Can you be a flood victim and a dyke at the same time?"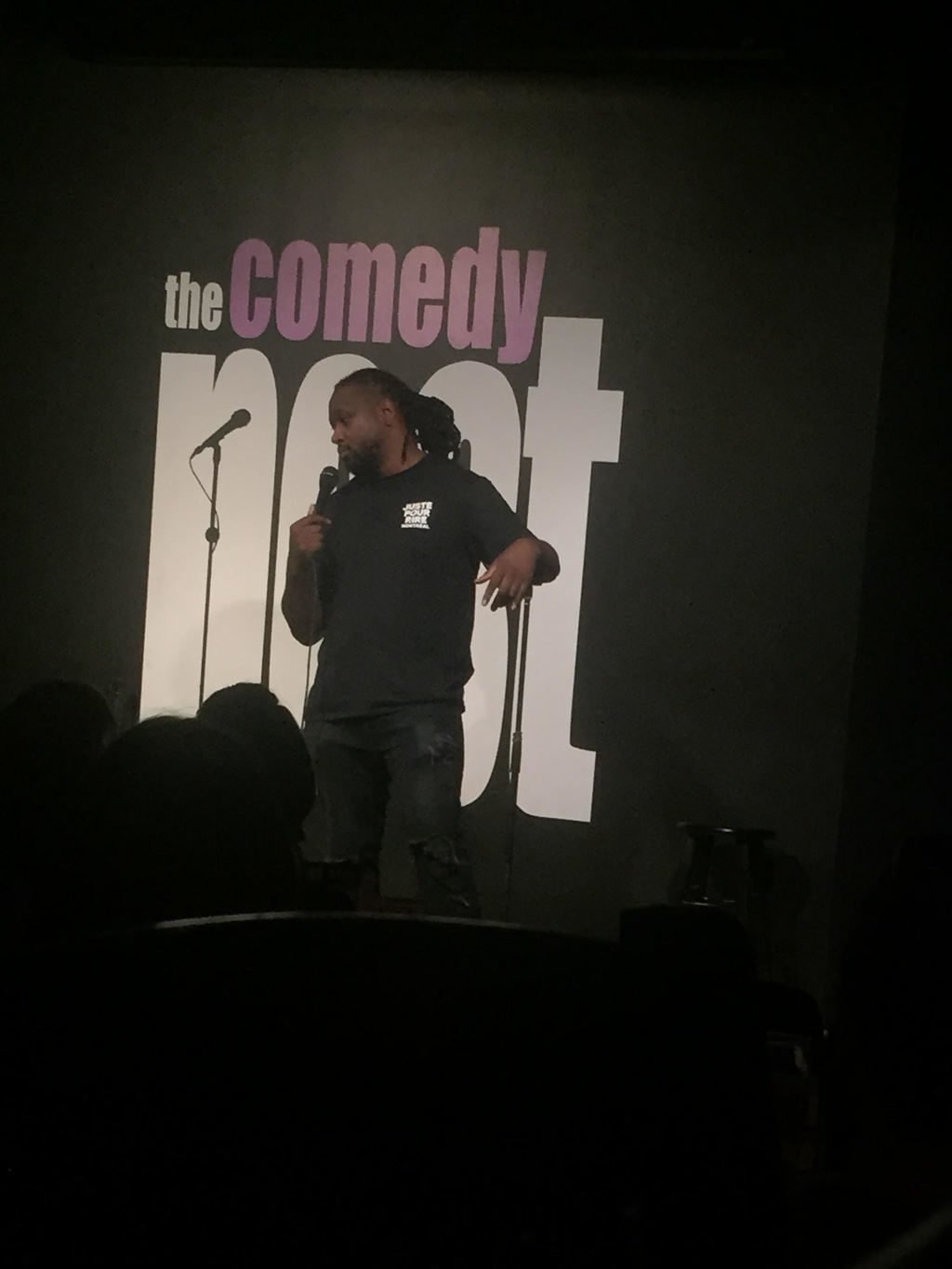 Eddie King closes out the show with all of the loving dad feels! From birth stories to naming his kids, he didn't shy away from any aspect of parenthood. 
One show down and I was pumped to have experienced the energy that makes The Comedy Nest so special!